Utopia Theater: Where Were They Then?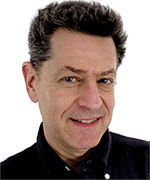 The Big Picture at CEDIA
Wending my way through the deliriously noisy, overcrowded floors at CEDIA's Expo 2004, I wondered to myself, "What were all of these people doing a decade or two ago?" The younger attendees were probably in diapers, but the middle-aged ones weren't involved in home theater design and installation in 1984, that's for sure. The field didn't exist.
Career consumer-electronics workers were probably hawking turntables, cassette decks, stereo receivers, and pairs of speakers, whether at wholesale or retail. Maybe a handful of the thousands was involved in multiroom intercom and rudimentary remote speaker installations.
Twenty years ago, I'll bet most of today's veteran custom installers were shoehorning butt-shaking subwoofers and alternator-taxing mobile amplifiers into car stereos. Now they're routing Ethernet cables and distributing high-quality digital audio through home walls and putting in-wall speakers in every room. Veteran public-relations flacks who, back in 1984, introduced such cutting-edge products as lo-fi mono VHS video recorders and exotic and expensive CD players, today lean on the press to talk up this year's latest flat-panel and microdisplay HDTVs, as well as next year's Blu-ray and HD-DVD high-definition recorded media.
While the computer industry's dream of busting a consumer-electronics move seems to have stalled, computer programmers are in big demand to write code for touchscreen-driven products that can store, then call up music and video on demand anywhere in your home. The master-control mentality of "look what I can do at the touch of a screen" leaves me cold, but people are apparently clamoring for it.
These systems are mostly designed for habitual background music listening, an activity I consider pernicious: disengaged, parasitic "listeners" more interested in sucking host musicians' energies than in paying respect or attention to their creative efforts. If you've ever wondered why more and more people pay hundreds of dollars for concert tickets, only to sit there rudely gabbing at full volume throughout the show, wonder no more.
There was more of everything at CEDIA Expo 2004 compared to last year: more exhibitors, more people, and what seemed to be more of a frenzy to do business. Guys who usually have time to sit and schmooze for a spell with the press behaved more like short-order cooks. Everything, including mainland China, is in place for the home theater and custom installation businesses to continue their explosive growth over the next decade: new display and wireless technologies, lower prices, more HD content, greater consumer sophistication.
But there are dangers ahead. As with the cell-phone explosion, once everyone's got a surround system, getting them to replace it with an upgrade won't be so easy. When makers of AV receivers upgrade to 10 channels and add such refinements as Dolby Pro Logic IIx, Dolby Headphone, and automatic calibration—and, soon, HDMI switching—how many owners of receivers that already include Dolby Digital and DTS will want to replace them with models offering yet more frills? Very few. That's because, although home theater has replaced a big 2-channel audio rig as the electronic phallus of choice among manly men, HT is now considered by many as more a set of appliances than the basic equipment for pursuing the obsessive hi-fi hobby of endless upgrades.
HDTV is causing an upheaval in displays, but once everyone's got one, will the constantly improving picture quality and seemingly endless technological upgrades inspire consumers to trade up? Or will it leave them cynical and exhausted as their $10,000 projector is suddenly obsolete, bettered by a $5000 upstart? Time will tell.
Meanwhile, full-resolution HD is coming at a price point near you. Sony showed its SXRD KDS70XBR100, a 1920x1080p-capable, 70-inch Grand Wega RPTV for less than $10,000. The picture was breathtaking. So were the images on Sharp's new LC-45GX6U, a 1920x1080p-capable, 45-inch flat-panel LCD set ($8500). I predict that full-resolution displays for less than $5000 will hit the market in only a few years.
Oops! He Said it Again
Yes, there was more of everything at the 2004 CEDIA Expo, including the entries for this year's Electronic Lifestyles Awards. I wasn't going to write about them again, but I must—first, because the entries that most offended me last year actually won, and second, because some of this year's entries were even more tacky—something I didn't think was possible.
I'm not "attacking the rich," as one reader charged last year—bad taste knows no economic bounds. Nor am I attacking the designers, who are only giving the customers what they want—and doing a damn good job of it.
The problem is, giving people what they want isn't always giving them what they need. Novelty home-theater installations such as the "Louis XV meets John Travolta" entry (the installer's description, not mine), or the Egyptian one—complete with faux stone façade and a screen flanked by larger-than-life, gold-bosomed African servants—surely will wear thin once all of the owners' friends have seen them.
Pepto-Bismol pink seemed to be this year's most popular color scheme among the Electronic Lifestyles entries. Given the prevailing bad taste, it was entirely appropriate. For the long-range health of their businesses and the industry in general, designer-installers should perhaps offer more guidance to and less indulgence of some of their wealthier clientele. Just a thought, fellas.
LATEST VIDEO