Ultra Ears Megaboom Speakers Play for 20 Hours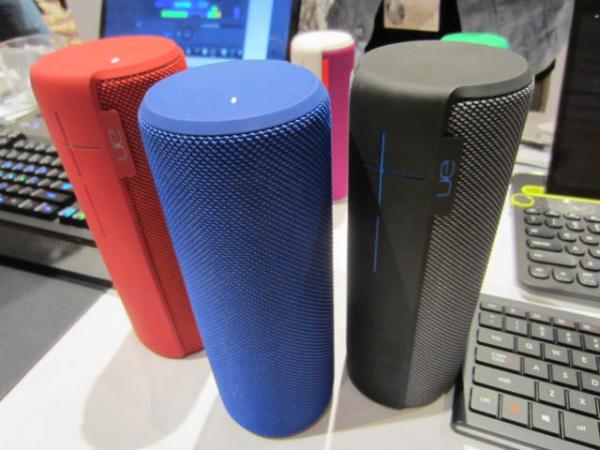 First, a word of clarification: Ultimate Ears is a brand of Logitech. As you might surmise, UE handles the audio products, while Logitech is more computer focused. Now, the product news: UE's first portable wireless speaker was the UE Boom. As you might expect, the Megaboom is the new and improved version. It features more power, louder sound, and more bass. Ergo, it is better.
The Megaboom is waterproof (IPX7 certified) and that includes a degree of dust and shock protection. The outer case is also stain resistant. Its cylindrical form factor provides a 360-degree sound field, albeit at the expense of stereo separation. It weighs less than 2 pounds, and provides 20 hours of playback from one charge. Recharging is via micro USB. Its Bluetooth wireless range is said to be 100 feet (your mileage may vary). You can also wirelessly double up two Megabooms; logically, this will double your fun.
Other features include remote on/off, alarm functionality, and the ability to run updates from free iOS and Android apps. It was impossible to evaluate sound quality on the show floor; I'll let you know if it warrants a more in-depth review. MSRP is $300 and it is available in January in a variety of colors.
WHERE TECHNOLOGY BECOMES ENTERTAINMENT