Triad Shows Atmos-Enabled In-Wall Speaker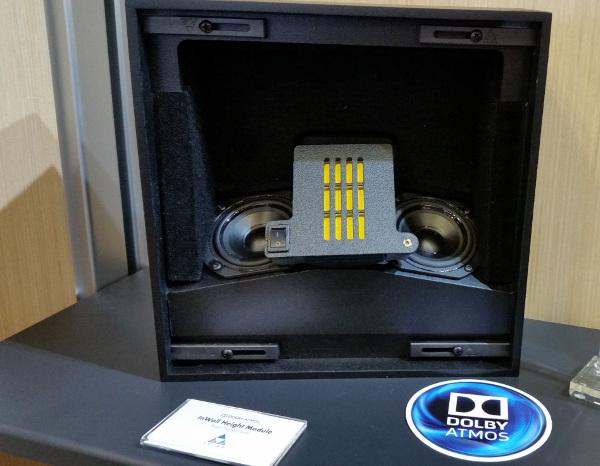 The race is on to see who will be first to market with a Dolby Atmos-enabled in-wall speaker. As noted in yesterday's report,
SpeakerCraft
is staging an impressive demo of its working Atmos 100 Height Module here at CEDIA 2015. A few aisles away, Triad has its own Atmos-enabled module, the cleverly named InWall Height Module.
Difference is, Triad's entry is for display only, although Mike Budd, director of international sales, assured us that it works and will be available in the market by the end of the year. "We wanted to show it to dealers to get their input before finalizing the design," he said. Pricing was not available.
Instead of a conventional tweeter, the module has a pivoting ribbon tweeter that sits between a pair of 3-inch midrange drivers in an open-face enclosure with integral mounting brackets. Budd said having a pivoting tweeter provides placement flexibility because "we don't know how high the speaker is going to be placed in the wall."
Which begs the question: Why does the world need an in-wall height speaker in the first place? It's an ideal solution for folks who want the stealthiness of an in-wall speaker system but can't (or don't want to) install speakers in the ceiling. "Instead of putting height speakers in the ceiling you can install two InWall Height Modules in the front wall and two in the back wall," Budd said.