Triad One Amp Adds High-Res Sound Zones to Control4 Systems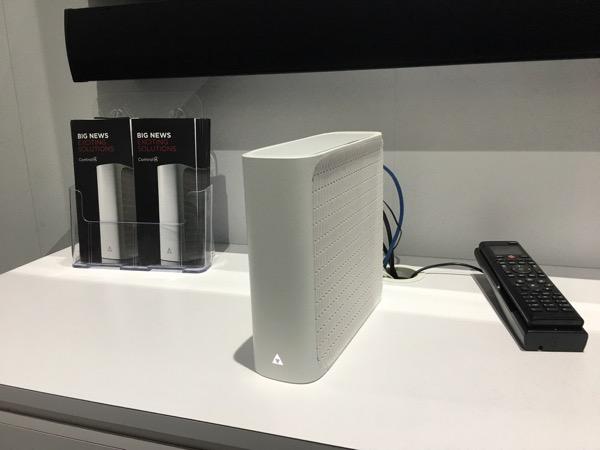 Triad Speakers
(a division of home automation and entertainment company,
Control4
) announced today the speaker company's first foray into the amplifier market with the introduction of the Triad One Streaming Amplifier. The new Triad One is a single-zone, high-resolution, wired and wireless streaming amplifier with two channels of amplification of 100-watts each. Designed to function as a component within Control4 whole-house automation and entertainment system, offers a simple way to add an additional zone without having to pay for amplifier channels that won't be used in a multichannel amp.
The company says that the Triad One is "slim and powerful and the most flexible way to put music in any room of a [Control4-controlled] home." The set up process is straightforward and quick, consisting of plugging in the AC cord, connecting to the home's network (wired or wireless), and identifying the Triad One in the Control4 system. Once up and running, the Triad One can play music from media files stored on a NAS drive on the homeowner's network or stream music directly from internet-based streaming services.
Despite its simplicity, the Triad One is no slouch when it comes to performance. Triad says the new stereo amp is capable of outputting up to 100 watts per channel with a signal-to-noise level of -107 dB. The Triad One supports high-resolution audio playback up to 192 kHz/24 bit, which is also supported by Control4's latest controllers, the EA-5, EA-3, and EA-1. (The current Control4 Speaker Point—a somewhat similarly designed stereo amp used for adding remote zones to a Control4 system—does not support high-res audio.)
The Triad One has a built-in 10-band parametric EQ. It has inputs for digital and analog audio provided by a local source in that zone; and the amp can stream the local source's audio to other zones in the Control4 system. IR outputs on the Triad One allow the Control4 system to operate the local source, such as a TV. There's a line-level output on the Triad One for use with a subwoofer in a 2.1-system. The capability of the Triad One to be used vertically or horizontally in small spaces—even on the back of a TV—provides additional installation flexibility.
The Triad One is available now in white or black. The MSRP is $700.
Note: the Triad One is not a standalone amplifier. It requires a Control4 system controller in order to operate.