Together but Separate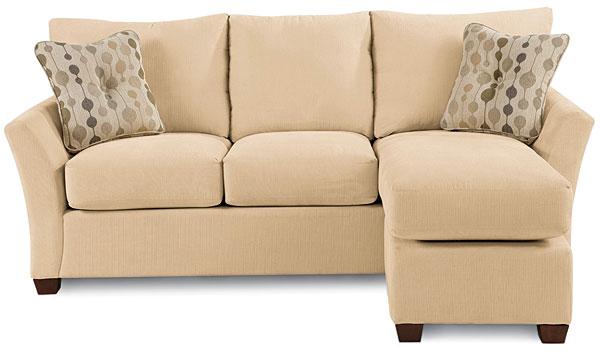 Most folks envision stadium-style seating for their home theaters, but that take-me-out-to-the-ball-game approach isn't the only way to go. For a more flexible, family-style setup, think sectionals. These aren't the stodgy, hulking pieces of upholstered furniture of the past. Today's versions offer unique configurations that combine love seats, sofas, chairs, chaises, and ottomans (great as additional seating or as a table for food/drink) and can work together or separately for multiple options. One more thing: Don't forget to take the tush test when you shop for any kind of seating. Comfort is the key if you're going to enjoy your screening experience.

Rowe's new RXO (Rowe Extra Options) program lets you build your own sectional—salad-bar style—at price points that won't break the bank. Choose seat combos, add a chaise or love seat, and pick a fabric to construct a one-of-a-kind look. Prices start at $1,300 and go up to $6,000. Shown here is the Varick ($2,500).
Salamander Designs has just introduced the versatile, modular Olivia home theater seating collection. It works perfectly in a dedicated cinema space as well as in a media, family, or great room. Pieces can be set up multiple ways using a corner connector or chaise lounge, for example, to create L-shaped seating. And rest assured, those connector arms can be ordered with cupholders. Seats come in non-recliner or recliner versions. $9,895 as shown.
La-Z-Boy's Kiera features clean lines and simple details, so it blends easily into any room. Consisting of two joinable pieces and an ottoman, the Kiera collection provides versatility and functionality. Each piece is finished all the way around with a corner that doubles as a left and/or right arm piece, along with an armless piece that can also be used as an accent chair. Prices start at $1,439 for a three-piece sectional; the ottoman is priced at $319. The Eden is an interactive sofa set that transforms anytime from a sofa/chaise piece and matching occasional chair into a classic sofa and single chaise with the simple change of a seat cushion. Prices start at $1,069 for the sofa, $629 for the ottoman.