Tech Trends 2012: Headphone Haven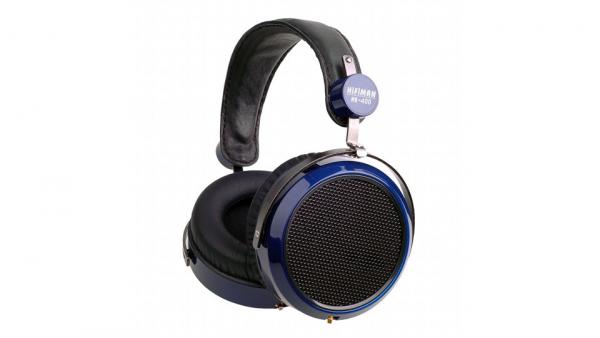 THERE WERE countless headphone exhibitors at CES 2012: familiar names showing incremental upgrades to longstanding models, Chinese OEMs showcasing suspiciously familiar designs under house brands, upstart firms testing the waters with hybrid driver designs and innovative fit systems, automotive and furniture firms muscling their way into the latest hot retail category. The headphone bubble, surprisingly enough, shows no signs of bursting quite yet - in fact, it continues to produce exciting products.
The most interesting 'phones I saw came completely out of left field. Parrot's Phillipe Starck-designed ZIK wireless marries ergonomics, aesthetics, feature set (noise cancelation, capacitive control panel, accelerometer, and an accompanying app that does crossfeed) and sonics (well, so far as I could tell from the demo) in a highly appealing package. Pricing and availability are TBA, but a Parrot rep told me they'd come in below $500 - a figure not totally out of line for similarly well-appointed luxury cans. I'm very curious to see a production model (and to see if Parrot can do for luxury headphones what it has done for remote-controlled helicopters).
Somewhat more predictably, a number of high-profile (and high-end) speaker and audio electronics manufacturers - Cardas, Velodyne, PSB, and Focal, to name a few - have newly entered the headphone fray. They joined the likes of Paradigm and Klipsch, who were showing expanded offerings in their headphone lines.
House of Marley showed its long-awaited TTR Destiny ($299), an impressive full-size noise canceler, as well as the redesigned and now far more comfortable Exodus, the winner of last year's S+V Celebrity Headphone Shootout. Given the changes, this is a definite recommendation at $149.
Mainstream market leader Beats was not in attendance, though talk of it's split with manufacturing partner Monster was the talk of the show. Monster, however, rose to the occasion solo with an entirely new celeb-inspired lineup. The most intriguing models were the Earth, Wind & Fire-endorsed Gratitude in-ears ($229), the Inspiration over-ear noise cancellers ($279), and the Diesel-designed VEKTR (price TBA).
At the high end of the headphone spectrum, Sennheiser's long-rumored HD700 finally made an appearance (alongside the impressive RS220 wireless 'phones and the portable Amperior, a spruced-up version of the esteemed HD25), and it proved to be a great-sounding combo of the sonic characteristics of the venerable HD650 and the unattainable HD800. At $999, it's still beyond the reach of most, but it's significantly cheaper than the 800, and sounded amazing during the time we got to spend with it. Dr. Fang Bian's HiFiMan line made a splash with the HE-400, a great-sounding audiophile-quality planar magnetic priced quite affordably at $399.