China's TCL Launches HDR-Capable LCD TVs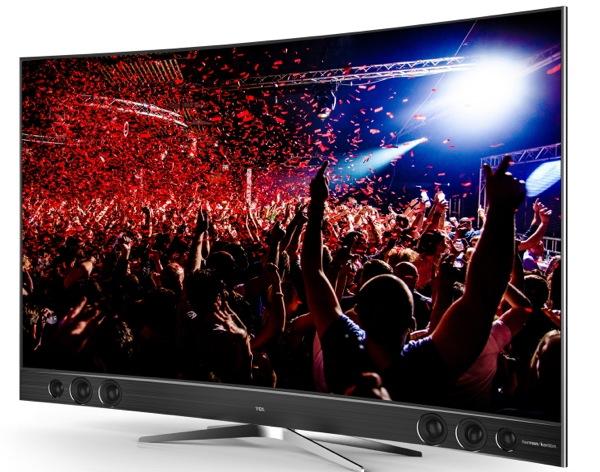 TCL claims to be the #1 exporter of TVs from China, and despite being only about 35 years old it now employs tens of thousands. It builds panels for many sets, both it's own and as a supplier to others. Fairly new to the U.S. market, it nevertheless has big plans.
The company is very much into several different key technologies, including Roku for smart TV applications, Quantum Dots, and Black Crystal panels claimed to reject 99 percent of the front lighting that strikes them. The latter is said to improve black levels when the sets are viewed under typical ambient room lighting.
The company is launching four new lines of LCD sets at this year's CES, including the flagship X1 lineup. It features Roku of course, Dolby Vision high dynamic range (HDR) with up to 1000 nits of peak brightness, those Quantum Dots for wider color gamuts, Black Crystal panels, and 4K resolution. The X1's screens are also curved and the sets incorporate Harman Kardon-designed sound systems with six drivers.
U.S. availability of the first model in the X1 range, a 65-incher, will be late in 2016. No prices were given.
WHERE TECHNOLOGY BECOMES ENTERTAINMENT