Stewart Filmscreen Turns 70, Rolls Out New Screens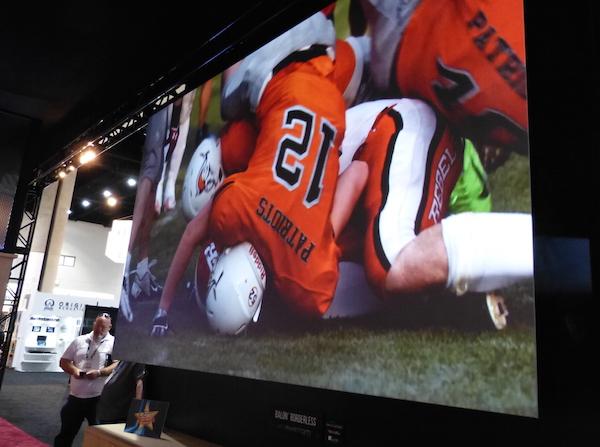 Now in its 70th year, Stewart Filmscreen filled its CEDIA booth with eye-catching new screen options, including the Balόn Borderless and Gemini Dual-Roller ElectriScreen.
The Balόn Borderless (shown) is a fixed, zero-edge design with a beveled frame. During installation, the screen material wraps around the frame and is fastened with snaps. Balόn Borderless screens accommodate most Stewart screen materials, and can be scaled to virtually any size.
Stewart's Gemini Dual-Roller ElectriScreen is designed for multi-use environments. The system's dual motorized tubes can be loaded with a range of different screen materials, such as the company's Phantom HALR (high ambient light rejection) for daytime use, and StudioTek 100 for dark-room viewing. The dual-tube design also works for multi-aspect ratio systems that require drop-down mattes.
Balόn Borderless and Gemini Dual-Roller ElectriScreen are available now. Prices vary with screen size and material.
WHERE TECHNOLOGY BECOMES ENTERTAINMENT