Soundcast Unveils World's First Outdoor PlayFi Speaker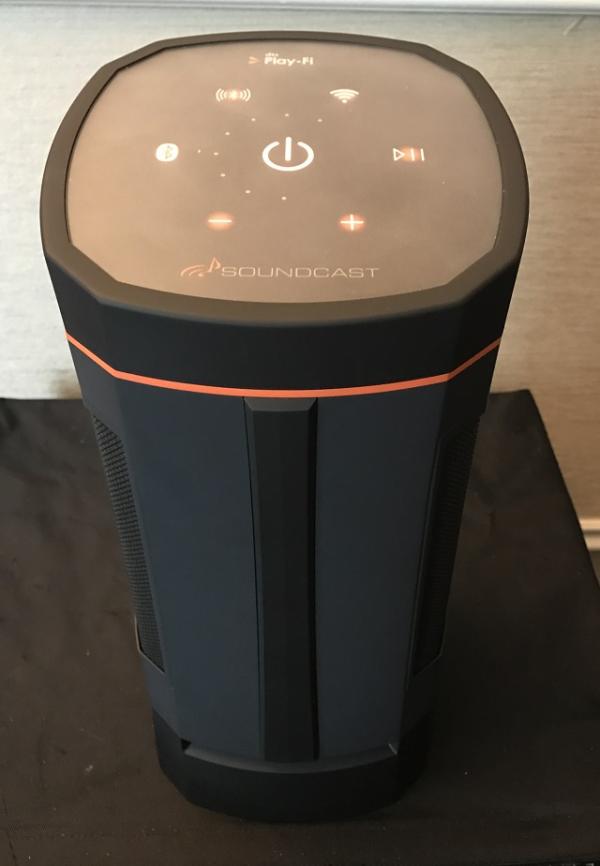 Nothing completes a pool party or day at the beach like some good tunes, but many companies shy away from offering truly portable, weatherproof speaker options. Most solutions involve small, Bluetooth speakers that have thin sound and are splash-proof at best. Soundcast displayed its upcoming VG10 which will be the world's first wireless, truly portable, weatherproof speaker to be part of the DTS PlayFi family.
When it arrives in June, the VG10 will retail for $699 and will feature a down firing 5 ¼-inch woofer along with two 4-inch full range drivers with powerful neodymium magnets. Beyond PlayFi, the speaker will feature Bluetooth for maximum compatibility, and also allowing you to keep the jams coming if you get outside your home's WiFi range. The VG10 will also incorporate Soundcast's Auto Bluetooth pairing configuration, enabling two VG10 units to seamlessly connect and unite for even more immersive sound coverage in the great outdoors.
The speaker will also feature Alexa and "Hey, Siri" integration for easy, hands-free operation, and the speaker's 15 hour rated battery run time should outlast even the longest jam sessions. The speaker also features an integrated handle for easy carrying and the durable exterior is also designed to handle the occasional drop as well as inclement weather.
Unfortunately, the speaker in Soundcast's suite was a non-working production sample to illustrate what the form factor will look like, but having experienced Soundcast's products in the past, I know them to offer plenty of volume and surprisingly rich, low-end bass.