Sony VPL-VW1000ES 4K SXRD Projector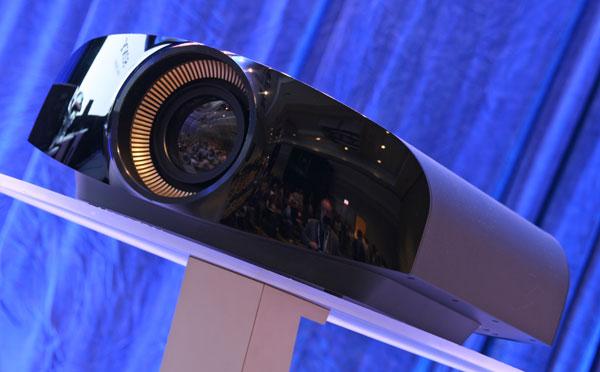 The biggest news at Sony's press conference today was the introduction of the VPL-VW1000ES, the world's first "affordable" 4K home-theater projector. With a resolution of 4096x2160, this baby produces up to 2000 ANSI lumens to fill screens measuring up to 200 inches diagonally, and new SXRD panels and Iris3 technology boost the projector's specified dynamic contrast to 1,000,000:1. Of course, it also does 3D, with full anamorphic capabilities in both 2D and 3D mode.
But what about 4K content? Sony claims to be developing a complete line of 4K products and working with the Blu-ray Disc Association on a 4K spec, but meanwhile, the VW1000ES includes an onboard 4K upscaler.
So how affordable is it? Sony would only say "less than $25,000." That's way less than the Sony and JVC 4K digital-cinema projectors (and Meridian's version of the JVC for ultra-high-end home theaters), which bodes well for a 4K future. The VW1000ES should be available in December, and you can bet we'll be putting it through its paces just as soon as possible.
LATEST VIDEO
WHERE TECHNOLOGY BECOMES ENTERTAINMENT