Sony Partners with Netflix to Deliver 'Instant-On' 4K Streaming, Embraces Android TV Platform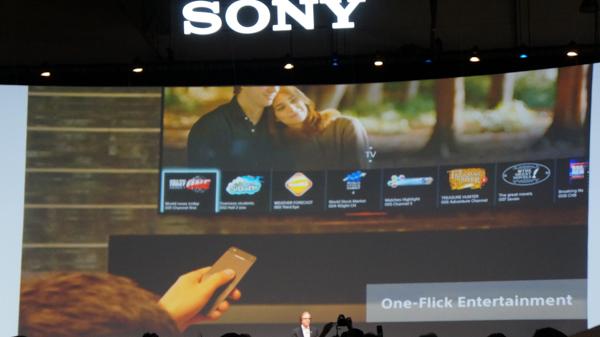 Sony announced that all of its 2015 Sony smart TVs will run the Android TV platform. While the Android TV official platform is based on the Android Lollipop version, Sony did not discuss the specifics. The announcement did include the idea that content will be enjoyed seamlessly across smartphones, tablets and the TV. This is a feature of Lollipop.
As part of the Android TV platform, it will include Google Cast. Google Cast is the technology used in a Chromecast dongle. Both Android and iOS phones and tablets will be able to "cast" content to Sony TVs using Google Cast compatible apps.
These Sony Android TVs will have advanced voice search with accuracy that can pick up accents and search in 42 languages. An app on the Sony SmartWatch will let users control the TV from their wrist. It will also use the flick remote control that was announced last year. With the flick remote, users can seamlessly browse broadcast, streaming, and personal content without interrupting the current TV show.
In a repeat of last year's press conference, Sony brought out a Netflix Exec, Greg Peters to discuss the continued innovation and partnership with the streaming giant. Citing that 63% of households are Netflix users and that 2 billion hours of Netflix content is streamed globally each month, the companies are working together to take Netflix 4K streaming to a new level. The Sony TV Netflix app will feature "Instant On" that will start video streaming immediately without buffering. Netflix will not only be streaming 4K, they will be streaming HDR (high dynamic range) UHD content that has a broader range of contrast from detailed highlights to blacker blacks.