Sony STR-DA5400ES & TA-N9000ES in BTL Mode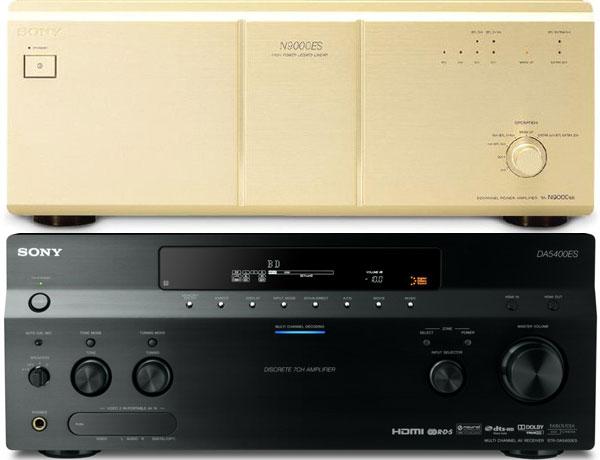 I have a B&W 600-series 5.1 speaker system and a Sony STR-DA5400ES A/V receiver and TA-N9000ES power amp. I am running the power amp in BTL (bridge-tied load) mode for the front left and right speakers and normal mode for the center channel. The surrounds are connected to the surround-speaker outputs of the receiver directly. Putting aside calibration and room size, am I doing the right thing regarding compatibility, connections, and power?
Jørgen
BTL mode simply combines two of the amplifier channels to provide more power. The TA-N9000ES has five amp channels rated at 115 watts per channel into 4 or 8 ohms, and it has a switch that puts the front left and right channels in BTL mode, disabling the surround amp channels and leaving the center channel in normal mode. In this configuration, the front left and right channels are rated at 200Wpc into 8 ohms and the center channel is rated at 120W. Note that in BTL mode, the amp is rated for 8 ohms or higher impedance, while it can drive 4-ohm loads in normal mode.
Your configuration is excellent. The B&W 600-series speakers are all rated with a nominal impedance of 8 ohms; the 683 can handle up to 200W, the HTM61 can handle up to 150W, and the 685 can handle up to 100W. According to our measurements, with 5 channels driving 8 ohms, the STR-DA5400ES reaches 0.1% distortion at 39.4W and 1% at 45.0W; with 7 channels driving 8 ohms, it reaches 0.1% at 37.3 and 1% at 41.9W. All in all, this is too little power for the B&Ws.
With only 2 channels driving 8 ohms, the AVR reaches 0.1% distortion at 157.5W and 1% at 186.6W. If you have 683s in the surround positions as well as the front, no problem, but if you're using 685s, this is actually too much power for them, so don't crank the surround channels in this case. Otherwise, you've set up a kick-ass system that should sound superb.
If you have an A/V question, please send it to askhometheater@gmail.com.