Sony Extends its 4K Ultra HD Lineup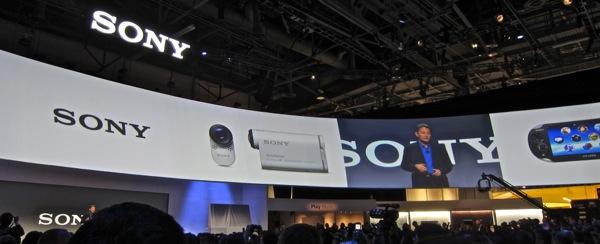 For 2014, Sony is extending its Ultra HD offerings to include nine new models, ranging from 49- to 85-inches. They're all LCD/LED designs—no sign of commercial OLEDs from Sony as yet. All of these new 4K sets employ Sony's new X-tended Dynamic Range PRO technology, which sounds a lot like a new High Dynamic Range technology being promoted by Dolby, which we expect to see later at the show. In any case, this is said to increase the contrast ratio for greater image punch.
The flagships of Sony's Ultra HD offerings are the XBR-X950B sets, available in 85- and 65-inch models. These sets are fully backlit with an array of LEDs positioned behind the screen, not just at it's edges. The XBR-X900B designs come in 79, -65- and 55-inch sizes, and are edge-lit. The XBR-850B line is comprised of Sony's "entry level" 4K sets, in 49-, 55-, 65-, and 70-inch sizes.
No prices were announced, but all of these new Ultra HD sets re scheduled to arrive in spring 2014.
WHERE TECHNOLOGY BECOMES ENTERTAINMENT