Sony's New 4K Projector Does HDR and More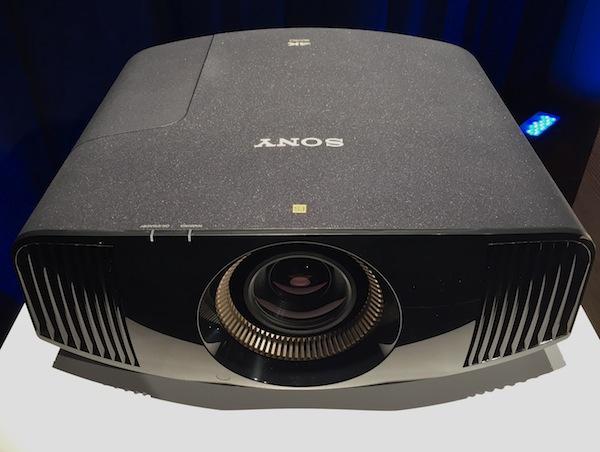 Projectors with real 4K resolution—or close to it—will make news this year at CEDIA, with a new D-ILA model anticipated from JVC and a number of DLP models coming out that incorporate Texas Instruments' new 4K chip with pixel-shifting technology. Sony, on the other hand, has been offering native 4K projectors for several years now. The company dropped the news at its press conference on Wednesday that a new 4K model, the VPL-VW675ES, will be available in November.
The VPL-VW675ES is the successor to the company's VPL-VW665ES, which Sound & Vision reviewed earlier this year. Beyond offering native 4K resolution, the new projector will be HDR10-compatible and sell for the same $14,999 price. According to Sony, the VPL-VW675ES will also be one of the first consumer projectors to support Hybrid Log-Gamma, a new standard for broadcasting high dynamic range content that's currently being supported by the BBC and Japan's NHK.
Other notable VPL-VW675ES features include dual HDMI 2.0a/HDCP 2.2 inputs that provide full 18-Gbps bandwidth to display 2160p/60 signals, 3D support, and Sony's new X1 Extreme 4K processor to enhance the look of both upconverted high-def and UHD programs. Sony cites light output as 1,800 lumens and lamp life as 6,000 hours in Eco mode — basically the same specs as the VPL-VW665ES.