Sonance Goes Head to Head to Head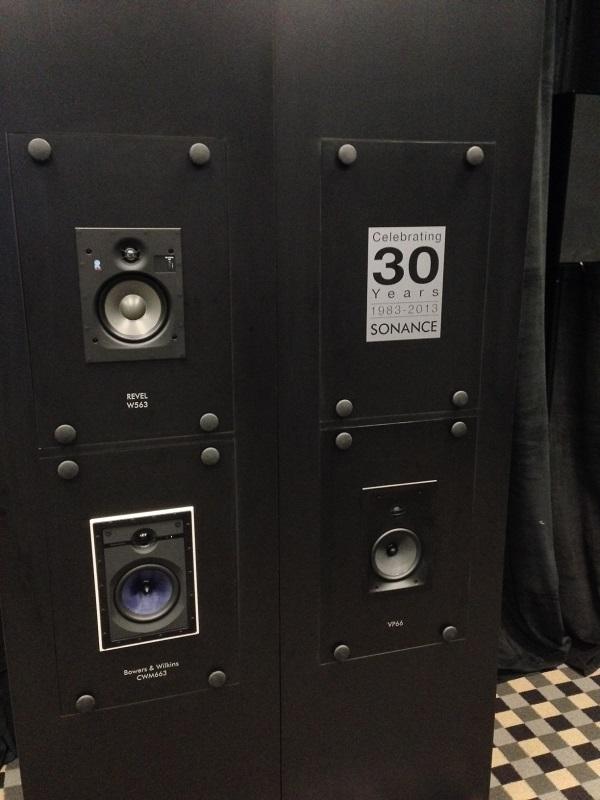 You very rarely see a manufacturer directly comparing one of their products to another manufacturer's model. This year, Sonance wanted to prove that its new Visual Performance series of loudspeakers are the real deal and that they aren't afraid of direct comparisons to any competitor. To prove their mettle, Sonance built a wall in their high-performance audio room and directly compared the new VP66 speaker against similarly priced models from Bowers & Wilkins (CWM663) and Revel (W563).
Installed in identical enclosures and wired with the same wire lengths, Sonance built a lossless speaker switching system that allowed them to instantly switch between models for real-time comparison. There was no question that the speakers all sounded different, but in my opinion, the differences definitely were in favor of the VP66. The VP66's 11mm linear excursion delivered tighter, slightly deeper bass on the Daft Punk cut they demonstrated, but I felt the biggest audio differences were more apparent in Sarah McLachlan's "Blackbird," with the VP66 delivering a cleaner, more natural sounding vocals.