SIM2 Turns Fifteen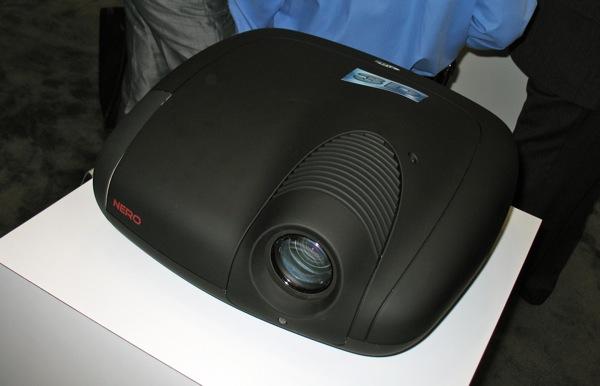 2011 is SIM2 Multimedia's 15th anniversary. To celebrate, the company is introducing 15 new models in 2011. In honor of the event, members of SIM2's upper management, including President Maurizio Cini, also attended the show.
All of SIM2's projectors are DLP designs. The new models fall into five different ranges: CRYSTAL, MICO, NERO, LUMIS, and CINEMA. The CRYSTAL range (2D only) consists of two entries, the $6500 Crystal 35 and the $8500 Crystal 45. To our recollection, these are nearly blue light specials for a manufacturer which is not normally known for relatively affordable projectors.
The NERO lineup's four 3D offerings start at $19,990. Among them is the NERO 235, with a "scope" chip capable of high resolution, 2.35:1 projection without the need for an anamorphic lens. All the models in this range give the buyer a choice of three different high quality glass lenses.
SIM2's LED-illuminated, 3D projectors are all in the MICO range, with prices starting at $23,000. According to SIM2, this is the world's first line of active 3D LED projectors.
The Lumis range, starting at $38,000, and the Cinema line, starting at $90,000, are SIM2's 3-chip offerings, with prices to match their ambitions.
WHERE TECHNOLOGY BECOMES ENTERTAINMENT