Samsung Ultraviolet Digital Copy Blu-Ray Disc Player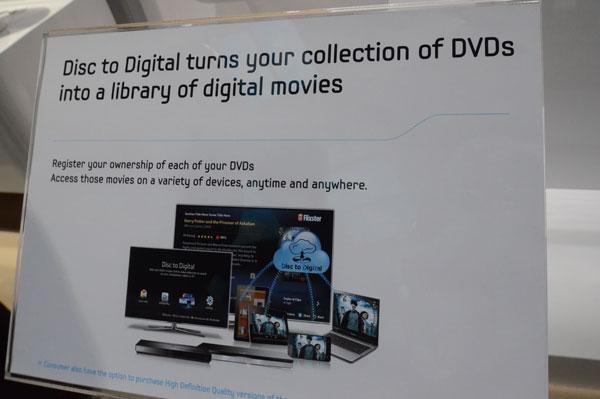 Samsung announced a Blu-ray Disc player that let's you get digital copies of your movies. This does not mean that the Blu-ray Disc is
making
digital copies of your movies. Instead, you put a DVD or Blu-ray Disc into the Blu-ray Disc player, and it will access Ultraviolet where you can purchase a digital copy of the movie and save it to your Ultraviolet cloud locker.
Ultraviolet is a cloud-based service that provides movie streaming to any of your registered devices. Some new movies are coming with an Ultraviolet digital copy. What makes the Samsung player unique is that it can access digital copies of DVD you already own. When you put these titles into your player, you will be given the option of buying the digital copy for $1, or $4.99 for a high definition copy. The new Samsung player makes it convenient to build your digital library by connecting directly to Ultraviolet for the movies you have in your collection.
While Samsung was the given exclusive rights to announce their Ultraviolet Blu-ray player at CES, other manufacturers will come out with players with similar features in 2012.
LATEST VIDEO
WHERE TECHNOLOGY BECOMES ENTERTAINMENT