Samsung Smart Content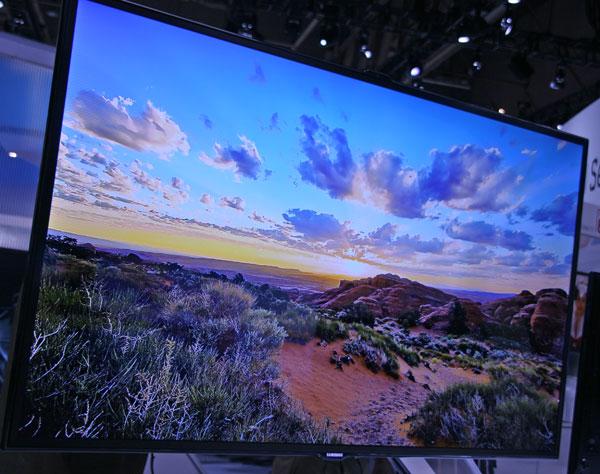 One of the most important themes from CES this year is the continuing development of Internet-delivered content, which is quickly maturing into a viable alternative to cable and satellite. For example, the ES7500 LED-LCD TV (shown here), ES8000, and other premium Samsung TVs provide Smart Content, which offers over 1400 apps from providers such as CNBC Real Time, ESPN ScoreCenter, Hulu Plus, MTV Music Meter, Netflix, and Time TV. New apps in 2012 include Bravo, Technicolor M-Go, and The Daily as well as Media Hub, which was previously available on Galaxy S smartphones and Galaxy Tabs. This powerful app offers a diverse selection of movies and TV shows the day after they air as well as past seasons of the shows; some movies are available the same day they are released on DVD and Blu-ray.
Another important new app in the Samsung suite brings Verizon FiOS live TV directly to its Smart TVs and Blu-ray players. This app allows FiOS subscribers to watch 26 live TV channels and access more than 10,000 video-on-demand titles through Verizon's Flex View service without the need for a set-top box. Also provided is a full web browser.
WHERE TECHNOLOGY BECOMES ENTERTAINMENT