Samsung HTIBs and Soundbar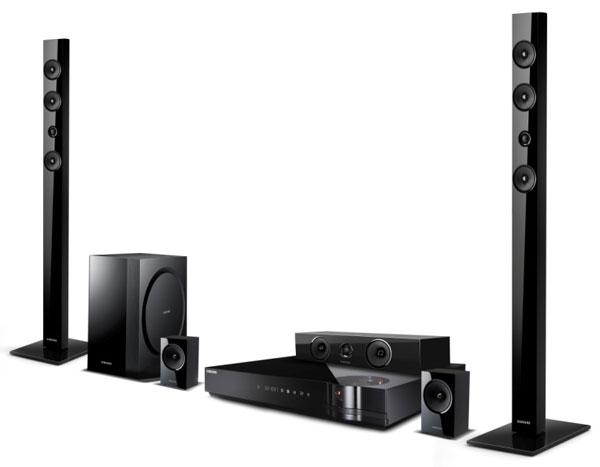 Samsung is keeping most of its announcements under wraps until its press conference on Monday, but it did release some info about a couple of new home-theater-in-a-box (HTIB) systems and a soundbar. The HT-E6730W (seen above) is a 7.1 system with wireless surround speakers, Blu-ray player, and built-in WiFi as well as a full Web browser. Even more interesting, it's the first HTIB to feature Samsung's Crystal Amp Plus hybrid technology that combines vacuum tubes and a digital power amp.
The Crystal Amp Plus technology is also found in the HT-E5500W 5.1 HTIB that, like the E6730W, includes built-in WiFi and full Web browser and features something called 3D Sound technology that "syncs" the audio track of 3D content to match 3D motion on the screen. It also provides an integrated iPod/iPhone dock and Samsung's Disc to Digital feature that lets owners of movies on disc register that content and watch it on various devices.
Finally, the HT-E550 soundbar is said to deliver a full surround experience with a wireless active subwoofer. It can convert 2.1 signals into virtual 5.1 surround sound, and its adaptable design lets you place it horizontally below the TV or separate it into two vertical speakers.
LATEST VIDEO
WHERE TECHNOLOGY BECOMES ENTERTAINMENT