Roku and Plex Offer Free Live TV Channels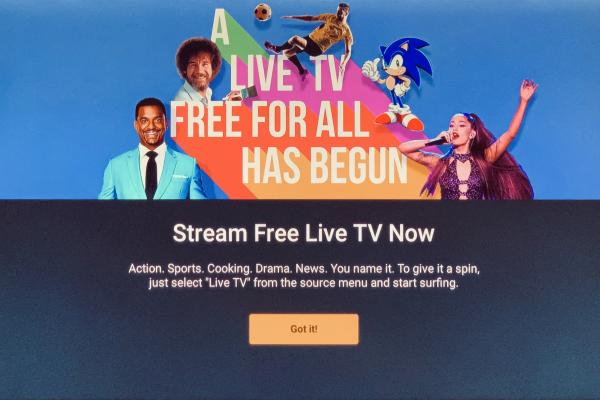 One in three TV households has cut the cord and no longer have a traditional pay-TV subscription. A third of those who watch TV don't subscribe to cable, satellite, or a telco. This surprising statistic comes from a recent study done by Roku, Inc. Cord cutters are often financially motivated as cable, and other services can run up to $100 or more per month. Roku's survey further revealed that half the households said that they have been watching more free ad-supported TV since the COVID-19 shutdown. If you've been looking for free content to replace all of those live cable TV channels, Roku and Plex are now offering ad-supported live TV channels without a subscription.
These Live TV channels are more accurately "linear TV." That is, like cable or satellite channels, there is scheduled programming rather than live shows. Like Game Show Central, some of the channels have a variety of programs similar to a cable channel. Others are dedicated to a single TV show title — Deal or No Deal and Famly Feud. Other than reruns, few of these channels have high-budget, star-powered titles available on premium stations and streaming services. Still, it's free, and you can choose niche channels to match your interests, from talk shows to sports, news, home improvement, cooking, kids shows, and so on.
Surfing the channels brought me back to the early days of cable TV. Even some of the shows on rerun channels were the same titles I used to watch. I found myself scanning the channels for something that suited my mood. And, like the early days of cable, my choices were limited to what was currently streaming. If it were in the middle of a show, I'd have to catch the beginning at a later scheduled stream. What makes it "live TV" is that it's a live stream that you can't rewind or pause.  
Also harkening to early TV days, these streaming channels are not about the high picture or sound quality. Shows shot in high definition look better than the older series but are not streamed in HD. Sound is typically stereo, although occasionally you get 5.1 surround. 
This Live TV offering is good ol' commercial television being called "free, ad-supported." There are several commercials, but fewer than on broadcast television. I found that most commercial breaks were usually about 2 minutes long, with about 10 minutes of programming.  
Roku Channel Live TV
Roku's new Live TV offering expands on the free, ad-supported movies and TV shows on the Roku Channel. Roku added 30 channels bringing their total offering to over 100. 
Channel genres include News, Sports, Game Shows, Music, Kids, Food, Fashion, Comedy, Crime, Sci-Fi, Science and Nature, Talk Shows, Reality shows, Entertainment News, Classic TV, and Movies. News includes ABC News Live, Black News Channel, Reuters and more. Adventure Sports Network, Stadium, and Fubo Sports Network are some of the sports channels. Lifestyle channels include some magazine channels like Architectural Digest, Bon Appétit, Vogue, Glamour, and GQ. You can find a full list of channels on the Roku blog, or simply open the Roku Channel. 
Along with the additional content, Roku added a Live TV Channel Guide tile to the Roku Channel app. By adding a Live TV grid guide, they've made it easier to discover what you want to watch. The grid shows a list of channels with what is currently streaming and what is scheduled for the near future. When viewing a channel, pressing the left navigation key returns you to the grid guide.
During my testing, I found the Live TV guide tile on my Roku TV and Roku Streaming Stick+. The Roku soundbar and the Roku Ultra did not yet have the grid guide. Instead, channel tiles are listed in a row carousel in the Roku Channel app. But, it only displays what is currently playing and gives no information about upcoming shows. I expect this will be updated soon. 
Plex Live TV
Plex's goal is to offer all types of content from a single app. It began as an aggregate of the user's library presented like a streaming app with metadata, trailers, and bonus videos. Over time, Plex began offering free ad-supported streaming movie and TV titles on demand. News, podcasts, and web shows are also free. 
They've just launched their free Live TV offering of 80 channels. Like the on-demand titles, Live TV is free to all users. It does not require a premium Plex Pass to stream. It can be accessed in the home screen sidebar in the "Plex" menu under "more." Clicking on the Live TV option will bring up a grid guide of channels, including everything currently playing and a schedule of channels into the future. The grid guide is populated on all channels for up to a week in advance. You'll have to scroll to find what is scheduled for any future date and time.
Plex's customization takes the pain out of scrolling and searching for the channels you like and watch most. Click on the three dots at the top of the guide's screen and choose "Manage channels." Channels can be reorganized to display those you want at the top of the guide by dragging it to the top of the channel order. You can also hide those channels you know you'll never watch so you don't have to slog through a bloated guide screen. 
Plex shares some channels with Roku Channel like The Bob Ross Channel that shows the classic how-to paint series The Joy of Painting with Bob Ross. Sports channels like Fubo Sports and the Tastemade cooking channel are a few other channels offered by both Live TV platforms. 
If you already have the Plex app, go to the app's settings to enable Live TV; I found this Plex support page to be helpful when I set up Live TV. 
If you upgrade to a Plex Pass, you can add live local stations using a network tuner like the HDHomeRun. For $5 per month ($40 per year or $120 for a lifetime pass), you can add a guide and DVR capabilities as well as other Plex features.
No Need to Choose
As both apps offer free Live TV and on-demand movie and TV titles, there's no need to choose between apps. For Roku users, both apps are available. 
More free TV and movie content can be found on Crackle, Pluto TV, Tubi TV, Popcorn Flix, Xumo, and some channels on Sling TV. Live network news is free to watch. CBS News and NBC News apps stream live news broadcasts. ABC News is available on the Roku channel or in the Hulu app for subscribers. 
If you're willing to watch a few commercials, the amount of free streaming content has grown to a point where you really can cut the cord.