4 Reasons Why Home Theater Will Rise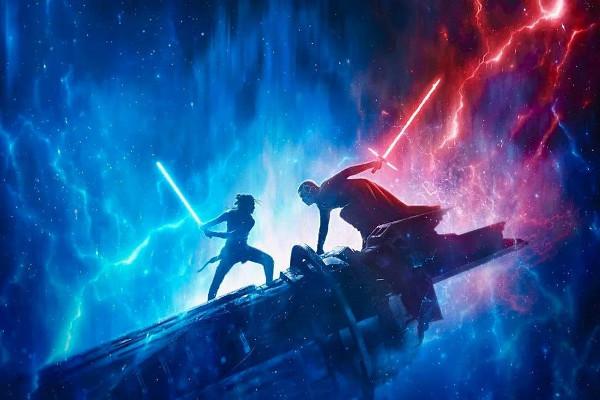 I think something important is happening to movies right now. Not in their content or marketing, but in their distribution. Of course, what we're talking about is a shift, arguably a permanent shift, away from theatrical distribution, and toward home distribution.
No, I'm not anticipating the demise of movie theaters — but rather the relative rise of home theaters. This is because I think that in the future, first-run, big-budget movies will be simultaneously released in theaters and homes.
In the near term, the shift to homes is manifest. Under lockdown conditions, with movie theaters closed, everyone is watching from home. Comcast is uniquely qualified to keep track of this kind of data, and the data is clear: there has been a 35% increase in streaming and web video consumption; that's huge. This new viewing behavior isn't surprising. The question is whether it's temporary or long-lasting.
I argue for the latter. In the short term, movie theaters will suffer devastating losses. Then audiences will slowly return, but attendance will never reach pre-virus levels. Smart movie moguls will increasingly send their content to where the eyeballs are: home theaters.
That's my opinion, and I have my reasons...
1. Health concerns. No one knows when or if the danger will subside, and to what extent the danger will be mitigated. For example, even if a vaccine is developed, widely distributed, and is 80% effective, going to a crowded place would still be an exercise in risk management. You might accept the risk for something important, but would you risk it for a movie that you could also see at home? What if the movie only got middling reviews; would you risk it then? Somewhat safer than cruise ships, but not nearly as safe as your sofa, movie theaters may be permanently stigmatized.
2. Cost. Tickets and snacks, and maybe parking and a babysitter — taking a family out to the movies has never been cheap, compared to staying at home. Going to a movie is a small luxury, but it is still a luxury. And it is a stark reality that for a while, and maybe for a long time, many families simply will not have the disposable income available to spend at movie theaters. And even if they do have disposable income, they might elect to squirrel it into a savings account instead. VOD will always be cheaper than theatrical.
3. Acclimation. After a year or two of not going out to the movies, many people will simply fall out of the habit. Just because it's something you've always done doesn't mean you'll always do it. You've always gone to work, but you might now start working from home. Actually, if more people are working from home, would they put on pants after work to go out to a movie? They might stay in and watch the movie there. Pajama movies instead of theatrical movies.
4. Timeliness of content. The distribution of first-run movies is changing. The Wall Street Journal reports that studios already plan to offer over a dozen first-run movies for home rental for $20. For now, studios are honoring pleas from theaters to exclude big-budget films from the rental menu and instead defer their release. But if skittish audiences stay away from theaters this summer, will that loyalty last through the fall? If ticket sales signal a paradigm shift, Hollywood would cut the theaters loose as collateral damage.
Of course, all of this is predicated on the virus itself. If it's cured or otherwise goes away within a year, then we'll probably revert to our old habits. But if the virus is the real deal, and it persists, then our viewing habits will have to change. Non-theatrical movie distribution will rise. And I'm not talking about phones (sorry, Quibi), I'm taking about distribution to homes where people with adequately good home theater equipment can adequately duplicate the movie-theater viewing experience. Minus the virus.