Redbox to Roll-Out 4K Rentals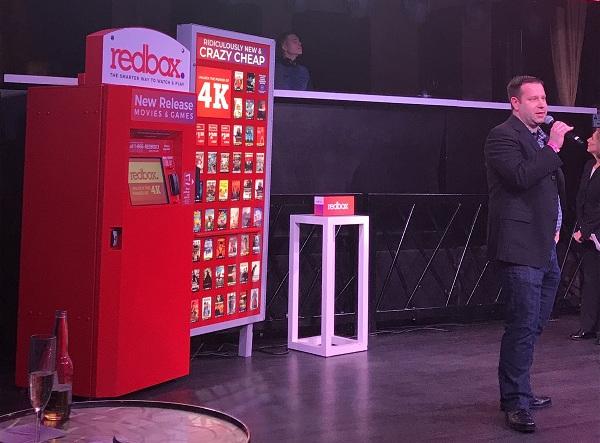 At the Digital Entertainment Group's (DEG) CES party last evening, redbox announced it would begin a rollout of UltraHD Blu-ray disc rentals starting in some test markets. There was no mention of which markets would be selected – or how many of them would be included – just that the UltraHD trial would begin in markets that already show a strong interest in Blu-ray disc rental.
This is huge news for 4K movie lovers, as there has yet been a way to enjoy 4K movies without buying them. And we all know there are plenty of movies you'd love to see…once. When asked about price one representative told me that hadn't been finalized but that she expected it to command a slight premium over current Blu-ray rentals, which currently cost $2.00, estimating around $2.50 - $3.00 per rental.
In other news at the DEG event, Sony's XBR65A1E OLED set was awarded the Excellence in 4K Product Award, Blade Runner: The Final Cut 4K Ultra HD Blu-ray was given the Excellence in 4K UHD Content Award, and Movies Anywhere was awarded the first Emiel N. Petrone Innovation in Entertainment Technology Awaard.
Also, in a reversal of last year's decision to use digital download codes in lieu of physical media , the DEG "swag bag" given to attendees returned to physical media in the form of UltraHD Blu-ray discs, perhaps in a nod to a physical UHD disc's superior content delivery.