Rachio's Smart Wi-Fi Sprinkler Controller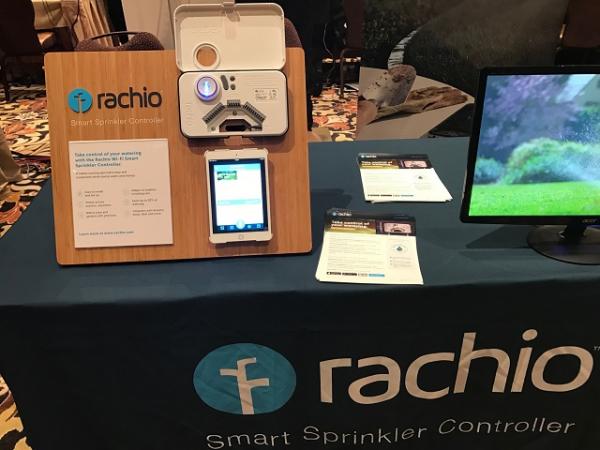 You know that commercial where the dad uses Alexa to turn on the front yard sprinklers to soak his daughter's boyfriend? The hardware behind that voice-activated dousing is Rachio, and they are at CES showing their new Gen 2 sprinkler controller.
Rachio is definitely not your father's thermostat, as it uses a ton of intelligence to smartly give your lawn the exact amount of water it needs. During setup you tell Rachio about your property such as what kind of area it is watering – plants, lawn, shrubs, etc. – the type of soil, if the ground is flat or slanted, etc. Rachio uses this information along with monitoring local weather conditions to optimize a watering schedule perfect for your lawn's needs. It also uses "weather intelligence" to automatically adjust watering times bases on past, present, and future weather cycles, keeping plants healthier and saving up to 50% in watering costs.
For control, Rachio has iOS and Android apps, works with Nest and Alexa, and also integrates with automation systems like Control4 and Crestron.
Rachio is available now in 8-zone ($199) and 16-zone ($249) models, and local water-savings rebates can be available to cover up to 100% of the purchase value.