Quibi Short-Form Videos Coming to Mobile Phones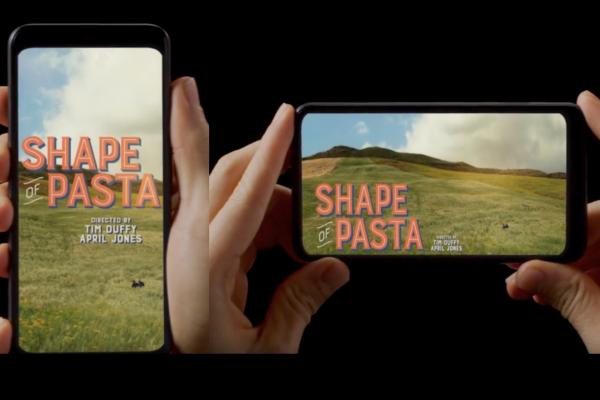 Is short-form video the future of entertainment? Jeffrey Katzenberg, former chairman of Walt Disney studios, co-founder of DreamWorks Animation, and the brainchild behind Quibi (pronounced "kwibee"), thinks so. In case you haven't heard, Quibi — short for "quick bites" — is an app built to deliver high-quality, short videos to your mobile phone for watching while you're on the go and time is limited — like when you're sitting in a waiting room or standing at a bus stop.
Before you write off Quibi, consider this: There's big Hollywood money behind it, and it is not a repository of cat videos and amateur clips. No, Quibi will feature original content created by big-name directors and starring A-list actors when it launches in April. (Did you catch the Super Bowl commercial?)
The goal is to create theatrical-quality content that will attract younger viewers who have an ever-shortening attention span as well as appeal to anyone who has a few minutes to watch an entertaining video. With a typical budget of a $125,000-a-minute, "Quibis" will have same high production as a Hollywood film.
In his keynote speech at CES 2020, Katzenberg said Quibi has "set out to tell Hollywood caliber stories in a whole new way, on a platform that has become completely ubiquitous — the mobile phone. Our vision is to [present] 5- to 10-minute chapters that fit perfectly into every moment of your day. We aim to give you big stories in quick bites."
Katzenberg says inspiration for Quibi came from the Dan Brown novel The DaVinci Code, which is divided into 5-page chapters instead of 20- to 40-page chapters. The short chapters make it easier to read in short spurts without having to put the book down in the middle of a chapter.
Likewise, Quibi breaks a movie into a number of 7- to 10-minute chapters that will be released weekly. So a 2-hour movie might be broken into 12 or more chapters. And whether it's an episodic TV show or a movie, segments are written to end at a logical stopping point to ensure a natural progression as the story is told. It's not a new concept. For years, TV producers have had to break shows up into 10-minute segments that go between commercial breaks and do so without losing viewer interest.
Innovative Filmmaking for the Mobile Phone
Apart from being short, Quibis are created specifically for playback on a mobile phone. Scenes are shot to be viewed on a small screen and the video is optimized for the best possible image and sound.
To make on-the-go viewing as convenient as possible, Quibi created a unique "turnstile" feature that makes it easy to switch between viewing in landscape and portrait (vertical) modes and get video that fills the screen in both positions.
Turnstile is innovative and clever. Both portrait and landscape videos are delivered in the same stream. The view you are not watching streams as a low-resolution "sidecar" that becomes full quality when you turn your phone to ensure a seamless flow of action as you switch from one position to the other.
Another way Quibi is taking advantage of the mobile phone format is by delivering content at specific times during the day. The After Dark series created by Steven Spielberg, for example, will only be available after sunset and before sunrise because your phone knows what time it is.
Original Content
In the first year, Quibi's original content will include 175 shows and movies plus 8,500 bits including news briefs, unscripted documentary shorts, and sports highlights.
Content will fall into one of three categories: Movies, unscripted episodic documentaries, and a catch-all comprising news, sports, and lifestyle shorts.
Movies will be presented in the short-chapter format described earlier and, as noted, feature some of Hollywood's biggest names. Here are some examples.
Director Pete Farrelly (Green Book, There's Something About Mary) has created The Now starring Bill Murray and Dave Franco (Now You See Me) about a young man with a troubled past who has to learn to live in "the now."
A Quibi remake of The Fugitive, starring Kiefer Sutherland and Boyd Holbrook, is also in the works. In this updated version, Holbrook plays Mike Ferro, who is on the run after being framed for an explosion on a train in Los Angeles.
Most Dangerous Game, starring Liam Hemsworth and Christoph Waltz, is about a terminally-ill man (Hemsworth) with a pregnant wife. To take care of his wife, he participates in a dangerous game that could pay $24.5 million...if he can survive the 24 hours.
In Survive, Sophie Turner (Game of Thrones) and Corey Hawkins (Straight Outta Compton) have survived a plane crash on a remote mountain. They must work together to find their way to safety.
Flipped is a comedy about a couple — Will Forte and Kaitlin Olson — who love to watch home renovation shows. While renovating a house, they find $500,000 in a wall and use it to become stars of their own home renovation show. Unfortunately, this brings attention from members of a cartel whose money they found (Andy Garcia, Eva Longoria, and Arturo Castro).
Academy Award-winning director, Guillermo del Torro (The Shape of Water and Pan's Labyrinth) is working on a zombie movie and Sam Raimi, who directed the Marvel Spiderman series, is working on a project called 50 States of Fear that will feature horror stories from each state.
At launch, unscripted episodic documentaries will cover more than 120 subjects from food to fashion, cars, and other niche interests. Barkitecture is a series about extravagant dog houses.
The news, sports, and lifestyle shorts category will feature content produced for Quibi. NBC News will stream a morning and evening news brief and BBC will stream one news show per day at noon.
ESPN is producing a sports highlights show and there will be an e-sports show about competitive video gaming.
Lifestyle shorts include a talk show with Rachel Hollis, The Daily Chill for meditation, and a Last Night's Late Night round-up show.
Quibi's Daily Essentials are like cliff notes for news, sports, and TV. You may never have to watch a complete show again.
Despite its short form, Quibi isn't free. A monthly subscription with ads will cost $5/month and an ad-free subscription will run $8/month. The app is slated to April 6.