Qubino Brings Weather Station with Z-Wave to US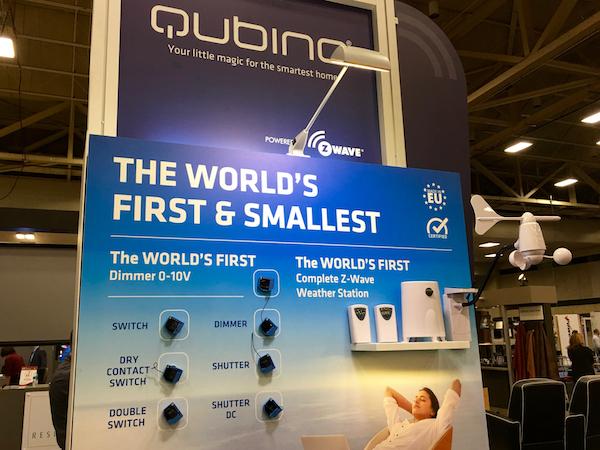 Slovenian company,
Qubino
, says the
Qubino Weather Station
is "the world's first Z-Wave supported weather station to collect 10 essential values: indoor and outdoor temperature and humidity, rainfall and wind direction, speed, gust, temperature and chill." All measured data is then sent to the Z-Wave network for use by user's control system in order to respond to changes in weather conditions as necessary.
The Qubino Weather Station's sensors include two thermos-hygrometers (with LCD display), an anemometer for measuring wind speed, and a rain sensor. The data from the sensors is sent via 433 MHz RF to the unit's Weather Station USB Key, which converts the data and sends the 10 measurements to the network via Z-Wave. The USB Key also acts as a Z-Wave repeater helping to improve the range and stability of the homeowner's Z-Wave network.
Qubino claims its Weather Station is designed to be "install-and-forget", making it ideal for DIY users. The company adds that its Z-Wave device modules—including dimmers, switches, and shutter control modules—are the most tested Z-Wave microcontrollers on the market. The Slovenian Institute of Quality and Metrology (SIQ), an independent testing body, tests safety parameters including temperature rise, construction, insulation resistance, power consumption and overload in accordance with the EN 60669-2-1 standard."
Range of the RF sensors is up to 100 meters, depending on building materials. Operating range of the Z-Wave USB Key is up to 30 meters indoors, again depending on building materials. Pricing is expected to be $250 for the weather station package, with the product to be available before the end of the year.