Polk Audio Readies React Sound Bar
Polk Audio has launched its latest soundbar, the $249 React. The 2.0 model supports Dolby Digital and DTS 5.1 virtual surround sound and, according to Polk Audio, is the most advanced Alexa-enabled sound bar available today. It can also be mated with the company's React Sub ($199) and SR2 surround speakers ($199/pair) to create a full wireless surround system.
While the React was designed by Polk Audio's Baltimore-based speaker engineering team, the company also worked with Amazon to maximize its voice control features. These include Alexa Communication, which lets users sync the soundbar with their contacts list using the Alexa app and use voice commands to call and message for free from the soundbar. Alexa Multi-room Music, a feature that can pair Alexa-enabled speakers around the home with the React soundbar is also supported. When using an Amazon Fire TV Stick for video streaming, you can play movies or TV shows using voice commands, and also control a TV, cable box, or other components when the soundbar is paired with Amazon's Fire TV Blaster.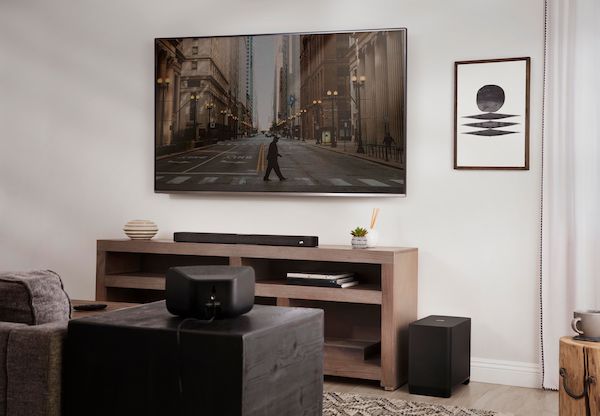 When paired with Polk Audio's React Sub, a ported model with a 7-inch long-throw woofer, a Bass Adjust EQ feature will kick into auto mode and adjust the soundbar's settings for an optimal sonic blend. The system's bass can be adjusted via Alexa, letting users back off on LFE levels during nighttime viewing, while Voice Adjust technology allows for specific tweaking of dialogue levels without boosting overall volume.
Visit Polk Audio's website to learn more about the React Sound Bar, React Sub, and SR2 wirless surround speakers.