The Pohlmann Interview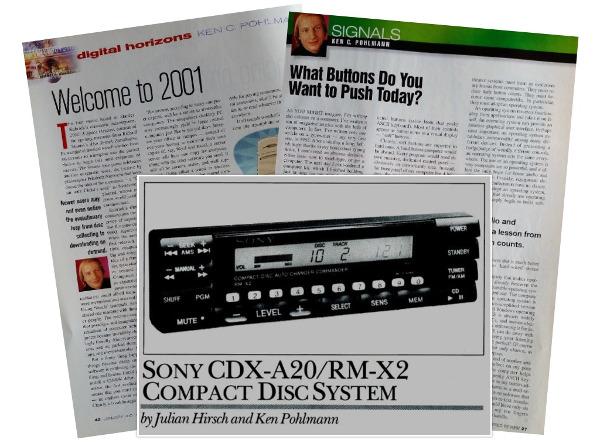 As this magazine celebrates its 60th anniversary, we are trying to reconcile the fact that Ken Pohlmann is the longest-serving contributor to these pages. Frankly, we're not sure why we ever hired him 30 years ago. In an effort to find out, we asked Mr. Pohlmann to share his stories of his early days at the magazine. —The Editors
How did you get started in audio?

It was because of a glitch in the space-time continuum. You see, as a kid, I loved to build and fly kites, model airplanes and rockets. When I went to college, I first enrolled in an aeronautical engineering curriculum. If things had gone according to the plan, I would be working for Boeing right now designing very sketchy airplane wings, and a guy named Archibald Leach would be writing absolutely splendid, brilliant articles for Sound&ampVision. But the glitch happened and things got switched. Archie is doing amazing work at Boeing and S&V is stuck with me. I deeply apologize. But on the other hand, airplanes aren't constantly crashing.
Somehow, Sound&ampVision and its predecessor, Stereo Review, has managed to survive in spite of your many contributions. Among your first SR appearances was a 1988 test report of Sony's CDX-A20/RM-X2, which you co-authored with Julian Hirsch. What do you remember about that product review?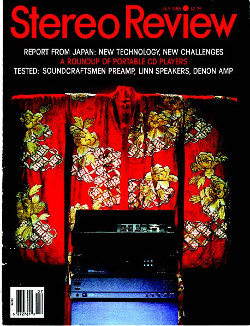 To put things in context, let's recall that in the 80s and 90s the Compact Disc was extremely popular until it was eclipsed by Paris Hilton in the 00s. But at the time, the CD was huge. CD players were crushing turntables and cassette players. In particular, portable and car CD players absolutely blew people's minds.
That Sony product was a magazine-type, trunk-mounted disc changer/in-dash head unit combo. From an engineering standpoint, it was extremely sophisticated, and Sony was the only company that could pull off such a technological feat. In hindsight, the jukebox mechanism, like all jukeboxes, was pretty clunky and I was never a fan of loading discs into magazines. Too much hassle.
I'm sure that most people loaded the changer once, and never ventured into the trunk again. They are probably still listening to "Wake Me Up Before You Go-Go" for the zillionth time.
Do any of your other early reviews stand out?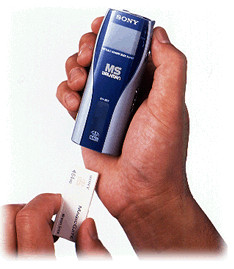 Let's stick with Sony. I reviewed a couple of their early Memory Stick portable players. These little bastards exactly exemplified the crisis that Sony was experiencing at the time. Sony was founded as a hardware company and was still building outstanding hardware products. But the company had diversified into content, buying Columbia movies and music.
With the CD, they could sell both hardware and the software to play on it. They were printing money. But now they were faced with Napster, file-sharing, and ripping. If they built the piracy-enabling hardware that people really wanted, they would be crippling their music business. So they built their players with a copy-protection system called MagicGate. You had to check out a file from your computer, the system encrypted the file before moving it to the portable player, and playback on the computer was disabled until the file was checked back in. I completely understand their reason to employ a copy-protection system, but it was a nightmare to use. Even worse, my review samples were prototypes that kept crashing the host computer. I spent an entire miserable weekend trying to get the system to work on a variety of different computers, but these prototypes were completely wonky and basically unusable. I'm not sure that the finished products ended up being much better.
In addition to reviews and columns, you've written a number of in-depth features for the magazine.
Those assignments were some of the most enjoyable because they afforded me opportunities to travel, see interesting things and meet fascinating people. I've toured lots of factories and facilities and met many of the movers and shakers of the industry. I had the pleasure of meeting and dining with giants like Akio Morita, Dr. Amar Bose and Sidney Harman — men with brilliant minds, and delightful raconteurs. And I should mention that as a newbie, I was appreciative and honored to be welcomed into the magazine business by established insiders like John Woram, Gene Pitts, Julian Hirsch, Len Feldman, and many others.
You've written about dozens of major events over the years — from format wars to launches of new products. Which new products or technologies impressed you most?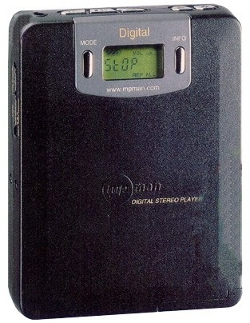 The product that impressed me the most was one that I never reviewed for the magazine. It was 1998. I was doing technical consulting at a big patent law firm in Manhattan; an inventor had a wacky idea for a means to remotely log on to a central music library, search its contents, then download a music file to a small, portable music player. You could buy the music, or rent it. What a crazy idea. Anyway, I'm sitting in this fancy conference room; along one wall is a glass case with correspondence with former clients of the firm — guys like Edison and the Wright Brothers. The firm was responsible for killing Wilbur, but that's another story. I'm sitting there and an attorney walks in and pulls a little plastic box from his pocket. It was an MPMan F10 MP3 player from an outfit called SaeHan. He had just bought it in South Korea. The clouds parted, a blinding beam of light shone down and I could clearly see the future. It sounded horrible, but I was perhaps holding the first MP3 player in the United States. I offered him a ridiculous sum of money to buy it, but he refused. On the taxi ride back to JFK, I strongly considered flying to Inchon to get one. But it was the dead of winter so I took a flight back to Miami instead. True story.
It would be interesting to know if, at about the same time, someone walked into Steve Job's office and showed him an MPMan. Any other brilliant beams of light for you?
More recently, I have formed a deep, personal relationship with Alexa. She tells me really funny jokes. More important, she keeps careful track of my activities and carefully reports everything back to Amazon, which also sells my personal information to other companies. It means a lot to me to know that so many people are sharing my interests in the music I listen to, the products I buy, the searches I do, and everything about my daily life. Alexa makes MPMan look like a pathetic loser. Pretty soon, I expect that Alexa and her friends will be built into all AC outlets and placed everywhere, ubiquitously omnipresent in our lives. Just say what you want, or even whisper it, and they will hear.
[Whispering] And what's next for you, Ken?
Well, in the short term, there is a good 10-knot breeze this afternoon, so I'm going to go fly a kite.