Plasma for Less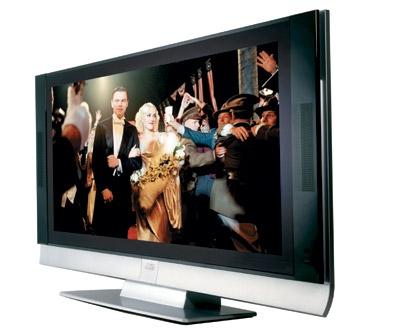 What We Think
This stylish TV has decent picture quality and cool features, but falls short of the competition.
With its crisp, natural picture, excellent tuner, and low price, this could be the sweetest flat-TV deal going.
Unbelievably low price for a plasma HDTV, but a mediocre picture means it's not really a great deal.
Cool, but expensive - that's the attitude most people have toward plasma HDTVs. If we were still living in the dark ages, circa 2001, such an outlook would be warranted. But it's 2005, and the prices for plasma TVs have spiraled down, down, down. How much money do you now need to score a 42-inch high-definition plasma TV? Around $3,000 or even less, and that kind of a deal doesn't have to mean a big compromise in picture quality.
Like the stock market, plasma pricing tends toward sudden, dynamic dips - the TV you have your eye on today will likely cost even less tomorrow. With this in mind, we called in three plasma HDTVs spotted selling on the Web for around three grand or less: JVC's PD-42X795, $3,200 ($5,500 list); Dell's W4200, $2,599 direct from Dell ($3,000 list); and Maxent's MX-42XM11, $2,000 ($2,500 list). But you can't assume that all "budget" plasmas are created equal. So we put these low-ballers through our usual rigorous procedures to see well how each stood up. This involves tweaking the TV using both the set's standard user controls and hidden "service" controls that only technicians have access to. What differences - if any - would we find as we stepped up in price? Let's now turn our attention to the wall to see what, value-wise, these TVs really get us.
Full lab results on these HDTVs.
LATEST VIDEO