Stereo Alive and Well at Pioneer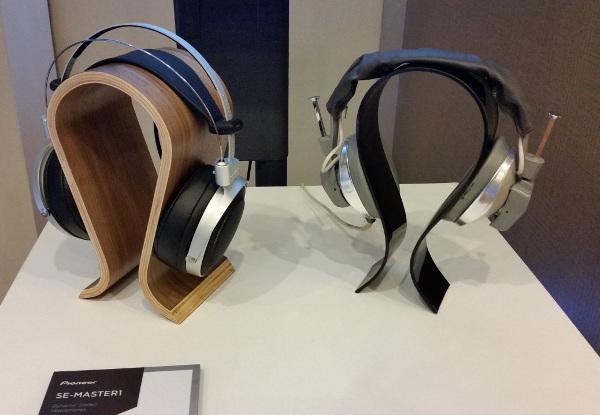 Despite all the hoopla over the new immersive surround-sound formats, stereo is still very much in the mix at Pioneer's CEDIA exhibit, where the company is spotlighting a limited-edition reference-grade headphone, portable digital audio player, and stereo receiver with networking and high-resolution playback capabilities.
In a backroom demo of the beautifully hand-crafted SE-Master1 headphone ($2,500, shown next to Pioneer's 1960s-era SE-2P) I listened to a smattering of Hi-Res files ranging from Metallica to Tom Jones but was most struck by the airy, detailed presentation of Nirvana's "Come as You Are" from 1991's landmark album Nevermind. The sound was big and clean. Pioneer says more than 100 processes are required to build a single headphone, which uses a first-of-its-kind ceramic-coated 2-inch aluminum driver.

Pioneer also showed the XDP-100R high-resolution digital audio player ($700) and SX-N30 network stereo receiver ($600), both of which are due out early next year. The portable player is one of the first components to support MQA playback (via a free update). Rated to deliver 80 watts per channel, the receiver has a phono input, AM/FM tuner, and supports wireless playback via Wi-Fi, Bluetooth, and Apple Airplay with built-in access to Pandora, Spotify, and other streaming services.