Pioneer SD-532HD5 Digital-Ready Rear-Projection Television
The Toyota of HD-ready TVs.
Just as Lexus is to Toyota, Elite is to Pioneer. Until now, most HDTVs and HD-ready TVs have come from the "elite" line of most manufacturers. The advanced technology initially required high sticker prices, which in turn warranted more-elegant products...until now. The SD-532HD5 from Pioneer is one of the first sets to come from a manufacturer's main line. With that comes the promise of more options in the way of more-affordable products.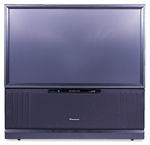 Pioneer's assistant manager of public relations, Chris Walker, invited Home Theater to review an early production sample of the product at Pioneer's West Coast headquarters in Long Beach, California. Although I usually like to look at final production pieces, I've typically found later samples to be as good as or better than the ones I review. So, eager to take a look at more of the next generation of high-definition products, I packed up my test gear and headed south.
Of course, getting anywhere in L.A. by automobile is a tedious experience at best. Even so, it didn't take long for me to find Pioneer's sprawling facility and the above-mentioned set tucked nicely between several offices. I brought the Pioneer HD receiver, a RadioShack indoor antenna, and the Pioneer DV-525 DVD player to use for my test. I took a brief listen to the audio and noted that it offered more-than-satisfying sound for day-to-day TV viewing. Of course, any self-respecting theaterphile should buy an external receiver. I quickly dispensed with the requisite greetings and started checking out the video system.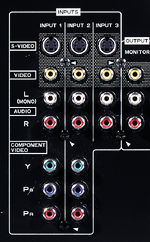 With flashlight in hand, I crawled around to the back of the set to look at switching options. To begin with, there are four audio/video inputs that include both composite and S-video connections. Of the three inputs on back, two accept wideband component signals from your DVD player or certain external HDTV tuners. Those of you who have digital decoders that utilize VGA or RGB signals or computers in VGA mode can use the third input, which substitutes a VGA connector for the component jack. The display also offers a monitor output that can be sent to your audio system and even has IR control inputs and outputs. This latter feature will link various Pioneer components and will make sure audio and video inputs are consistent between the TV and an audio receiver when, for example, a DVD is played.
First, I connected a prototype DVD player that Pioneer was testing. (Unfortunately, I can't offer more details. I'm sworn to secrecy.) Then, I switched to the DV-525. After fumbling with the TV's smallish but reasonably useful remote, I found the menu items for the picture controls. Setting the main picture controls (contrast, brightness, color, tint, sharpness, and color temperature) can tell you a great deal about a television, and the Pioneer was no exception. You'll want to start with one of the four preset modes: standard (std), movie, game, or user. Any changes to the TV's settings are only saved in the user mode. One of the best features of the setup menu, though, is the ability to adjust each source input separately. If you want to adjust the brightness for the DVD player, which is connected to input 1, to make it higher or lower than that of the VCR, which is attached to input 2, you can, and the TV will remember the setting. The only drawback is the poor nomenclature, especially with the VGA input, which has both "std" and "user (std)" modes. Pay close attention, read the manual, and you'll be fine.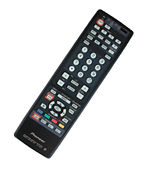 Adjusting levels was beneficial. First of all, the brightness level was easy to change because the black levels stay consistently dark as images vary in light level. The color level comes from the factory set fairly low, offering a dull, pale picture. However, the TV's accurate color decoder allows you to turn up the color level fairly high without making the picture look exaggerated. With levels appropriately adjusted, colors snapped off the screen yet still appeared natural. While looking at color bars, I noticed the effects of an excellent 3-D comb filter. There was virtually no dot crawl or hanging dots in the image, making color borders sharper and more detailed.
Some of these adjustments had trouble, though. The sharpness control seemed to add noticeable ringing (or ghosting) to the image when turned up. Turn the level down to about -30 to make the ghosting go away, and the image will still look sharp. Another bonus was that this model exhibited none of the effects of scan-velocity modulation (SVM), which usually exaggerates midlevel details at the expense of more finely resolved images. According to Pioneer, production models will have SVM. If you don't like this effect, have your ISF (Imaging Science Foundation) technician (www.imagingscience.com) turn off this function from the service mode when he calibrates the color temperature.
The final adjustment, color temperature, is usually the most ambiguously described. Again, Pioneer was no exception, using terms like B&W, film, std, live, and news to differentiate between the various white-balance settings. According to Pioneer, the film mode should be set to 6500 Kelvin, the accurate setting for color video images, and the only appropriately named mode, B&W, should measure 5400 K. This lower color temperature is perfect for black-and-white movies and computer images that don't adhere to video's slightly bluer standard. On this sample, the std setting was 6500 K, and the film mode was 5400 K. Although the nomenclature is a bit wonky, this TV is only one of a handful that actually offers an accurate color-balance setting.