PewDiePie Lights Up Your Dashboard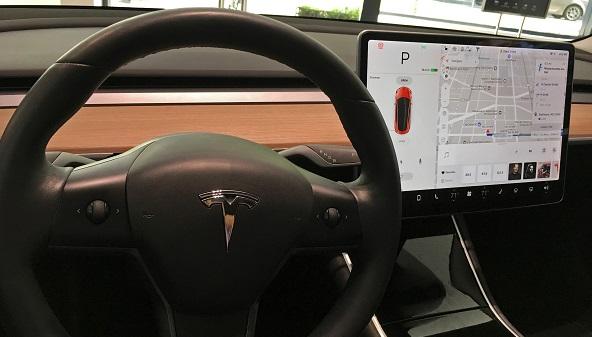 I've said it before and I'll say it again. The most innovative developments in home theater won't happen in the home. They'll be in the car. Now, Tesla has announced another incremental step in that evolution: YouTube streaming to your dashboard.
Last month Elon Musk hinted that Tesla would be bringing YouTube streaming to its car touchscreens. This follows earlier announcements that more gaming will be added to the ever-increasing entertainment options in Tesla vehicles. Teslas currently run Version 9 software, released last year; Version 10, expected to be released soon, might add YouTube support. Actually, if the software runs YouTube, it would be trivial to also support other video apps such as Hulu or Netflix.
Now, if you've ever walked down a sidewalk or bicycled in a bike lane, the idea of YouTube-watching drivers may not be appealing. In fact, the number of car-pedestrian and car-cyclist fatalities (you can guess which halves of those duos are the ones being interred) is rising sharply. No car maker currently supports video streaming to its vehicle displays and in fact most countries specifically prohibit video in the line of sight of the driver (video from rear-view cameras are exempted). So how can Tesla add such a feature, and why?
First, Musk assures us that those dashboard distractions will only be available when the car is parked. Second, adding streaming video to Teslas is smart because those drivers must sit around while charging, and giving them YouTube will help them pass the time. Third, and most important, this fits into Musk's long-term strategy to develop comprehensive entertainment options for fully autonomous vehicles. You think it's boring to wait ½ hour while your car is charging? Try sitting in a car while it drives you from NY to LA.
Many of today's factory car audio systems provide excellent fidelity. Tesla's audio systems aren't very good, but as the good systems show up in electric cars, in the relative quiet they provide, the audio quality they deliver will be phenomenal. Throw in a relatively big screen, and you are all set.
First-class in-car entertainment will be a huge market, and a huge selling point for car makers. For audiophiles and videophiles, particularly during those long-haul road trips, with high-quality content, these mobile theaters will be a delight.