Paradigm Makes the Cut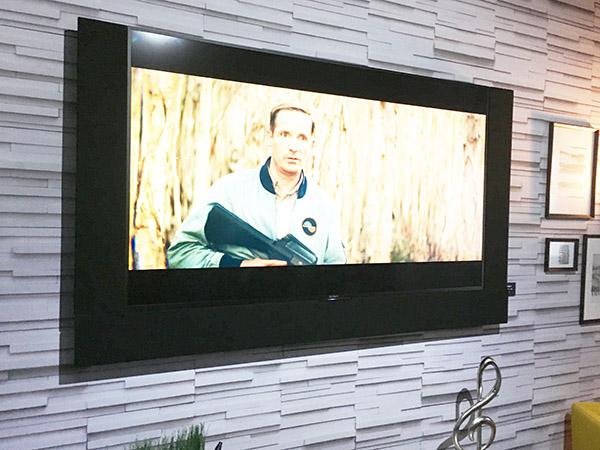 How dare you, sir,
how dare you
accuse soundbars of being low-end proletarian piffle when Paradigm is custom-cutting aluminum enclosures to match the flat screens of its discerning clientele.
The cutting is done at the company's Ontario plant and dealers order for you through an online design center. Configurations include stereo, center, and stereo with phantom. Two stereo bars flanking the screen with one below, as shown in the photo, would cost you $3998.
Paradigm likes aluminum, so it's used for the 4.5-inch woofers, one-inch tweeters, and the extruded enclosure. That's right, they're cutting metal.
Also new, from sister brand MartinLogan, is a revised SLM line featuring ribbon tweeters. Corners are sharper and prices lower. The 2i, 4i, 6i, and 8i cost $150, $250, $280, and $400. The sweet SLM X3 flat soundbar, shown, is $999.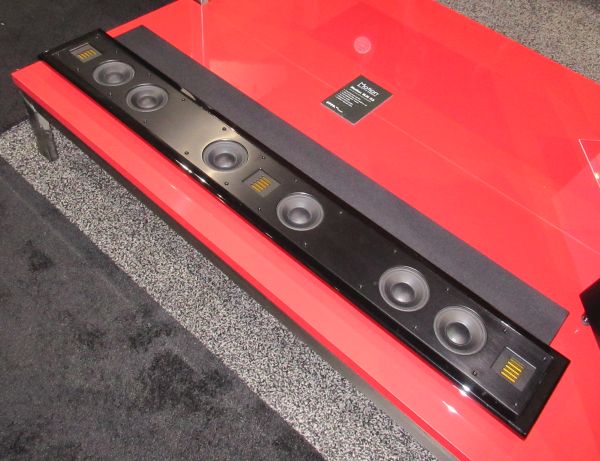 WHERE TECHNOLOGY BECOMES ENTERTAINMENT