Panasonic TH-42PX60U Plasma: On the Bench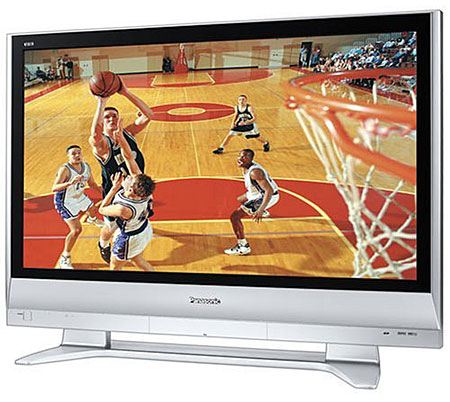 $2,499
42" Plasma
1024x768
Key Connections: Two HDMI and two component video inputs, SD card slot
Features We Like
: Excellent connectivity with dual HDMI and component inputs, Over-the-Air and cableCARD HD tuners,
Features We Miss: No computer compatible video input (and we're reaching- this is a loaded plasma!)
Panasonic's plasmas are among the most highly regarded in the industry for deep, rich blacks and excellent contrast that's considered best in class by many. This set is an example of how these plasmas not only keep dropping in price, but also offer more for the money in both features and performance. Check the dual HDMI inputs, integrated HD tuners, and even the SD card reader featured here. In addition, recent generations of Panasonic plasmas have greatly improved the quality of the video processing, offering sharper images over a broader variety of source material. Panasonic's previous generation TH-42PX500U wowed us enough to earn a RAVE from HT in 2006! Panasonic's plasmas must be on the short list for viewers who prioritize dropping the lights and spinning the movies. For our verdict, check the November issue!
LATEST VIDEO
WHERE TECHNOLOGY BECOMES ENTERTAINMENT