Old Boss, Meet the New Boss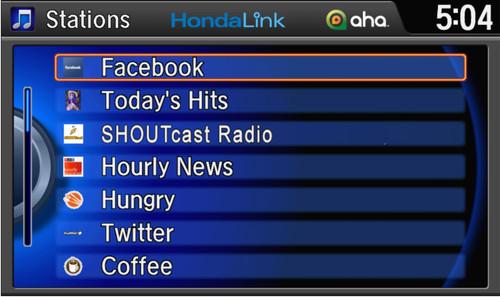 I get press releases. Oh boy, do I get press releases. My inbox runneth over. You think spam is bad? Multiply that by 100, and you'll get an idea of my daily press-release pile. Everybody is flacking their newest and most innovative stuff. And occasionally they flack their oldest and least original.
Sony announced fall delivery of five new in-dash CD receivers, ranging in price from $69 to $119. Ah, how the mighty have fallen. CD players used to be cool. They used to be elite. They used to be wholly sufficient to convince hot girls to ride home with you, I am told. Not anymore. Now CD players are cheap commodities. They are like something in a Cracker Jack box. Now they have intrinsic antitheft capability; it isn't worth the bodily effort to break a window to steal them.
Yet these players still faintly echo the format's former coolness. Three of them stream Pandora from an iPhone, three are compatible with the Sirius/XM's universal tuner, and three of them have a USB port. Hey – for 69 bucks, it's better than a gaping hole in your dash. But seriously, this is the past. I mean, are you really going to burn MP3 files to a CD and play that?
The future of car audio, on the other hand, comes in a press release from Honda. HondaLink is the latest in-car connectivity technology. It uses Harman's cloud-based Aha technology to connect to web content such as Internet radio, music services such as Pandora and Slacker, audio books, personalized traffic reports, Yelp!, Facebook, and Twitter. Aha claims that it can access over 30,000 sources. You'll also get voice-to-text SMS text services with pre-programmed responses. Command is through steering-wheel controls, dash menus or voice recognition. The Aha service is free.
Factory-installed HondaLink is similar to Ford's Sync, but while Sync's AppLink platform uses dedicated software running on both car and smartphone, HondaLink more strongly relies on smartphone apps to both host the software and connect to the Internet. You can preset your favorite content on your smartphone, and then when you get behind the wheel, it's all magically available through the system.
HondaLink will debut this fall on the 2013 Accord, and there will be a special version for Fit EV electric vehicles. The latter will add energy monitoring and saving features that can be accessed from your smartphone. For example, you can remotely check battery level, and initiate charging.
There you have it. You'll never find a better example of an inflection point. An in-car connectivity platform with full smartphone integration, and aftermarket CD players clinging to life with a USB port. Cue the sound effect of a siren rapidly approaching, and of one rapidly receding.