The Oco 2 Home Monitoring Camera Is Number One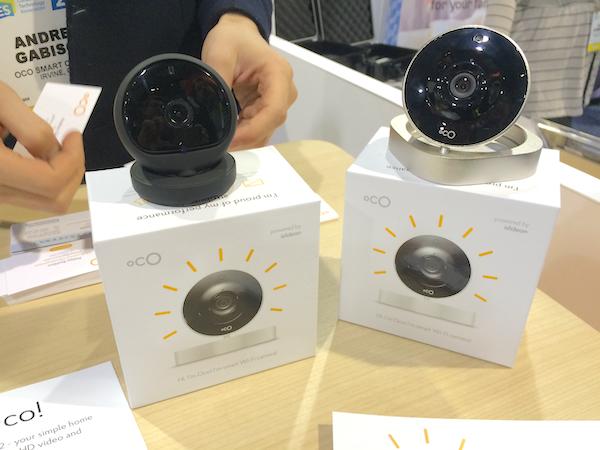 There's certainly no lack of interesting DIY home monitoring cameras at CES2016. The original Oco is here, still featuring self-learning sound and motion-detection algorithms, night vision capability, and two-way audio communication. But the diminutive 1280 x 720 (25 fps) camera isn't alone at the company's booth.
Coming in the Spring of 2016 is the Oco 2. Similar to the original Oco, the new model features a magnetic base that allows for positioning the camera in a variety of angles. The Oco 2 steps up the resolution to 1920 x 1080 (30 fps), and increases the viewing angle to 130 degrees. In addition to offering cloud storage of recorded video, the Oco 2 also has a slot for SD cards up to 32 GB in capacity. 2.4 GHz and 5 GHz Wi-Fi is supported, and the Oco 2 adds Bluetooth LE.
Two things stand out with Oco. First is the fact that there are no monthly fees required for the first year of cloud storage service. Cloud storage is optional, but plans are available for 1-day, 7-day, and 30-day periods. Second is the Oco app, which is outstanding in its appearance and usability. These features remain the same with the Oco 2.
When Oco 2 becomes available in the Spring of 2016, it will have a suggested price of $149. At that point, the original Oco will remain in the line and drop in price to $99.