Nexturn Takes Its Turn at DIY Home Automation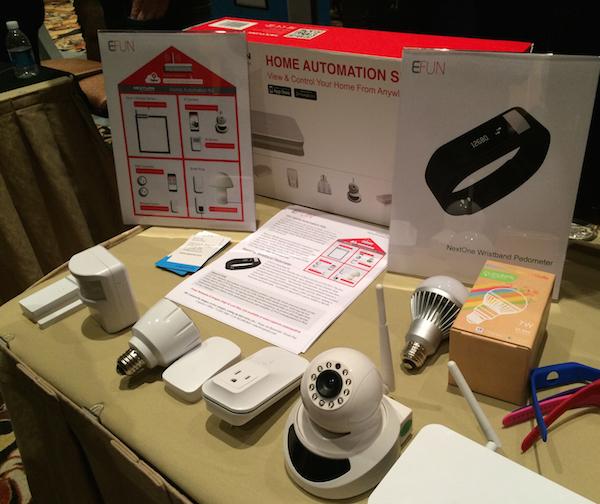 Mobile lifestyle product maker, E FUN, is joining the smart home fray with the introduction of a line of DIY home automation devices. The new smart home systems and devices will be
sold under the Nexturn brand name
. Neturn systems will initially be available in three starter kits labeled Bronze, Silver, and Gold. The systems are built around a central hub/gateway that uses ZigBee to communicate with sensors and devices.
The Bronze kit ($159) includes a gateway, a smart plug on/off switch, a smart bulb converter that adapts existing light bulbs to be used with the gateway, two door sensors, and a "magnet binding bar". The Silver kit ($199) adds a wireless switch and two motion sensors. The Gold kit ($299) adds a Wi-Fi IP camera.
The following Nexturn home automation devices and sensors will also be available separately: smart bulb converter ($24.99), wireless switch ($19.99), smart plug ($29.99), door/window sensor ($19.99), magnetic bar ($9.99), Wi-Fi IP camera ($79.99). Nexturn says its wireless switch "no wires or batteries for power consumption" and can control the company's smart bulb converter or other smart devices in the system. The smart plug includes power tracking along with remote on/off control of the outlet, and the Wi-Fi IP camera will provide real-time video access.
All are expected to be available in March 2015.