NextGen's Bluetooth-IR Extender Gets Voice Recognition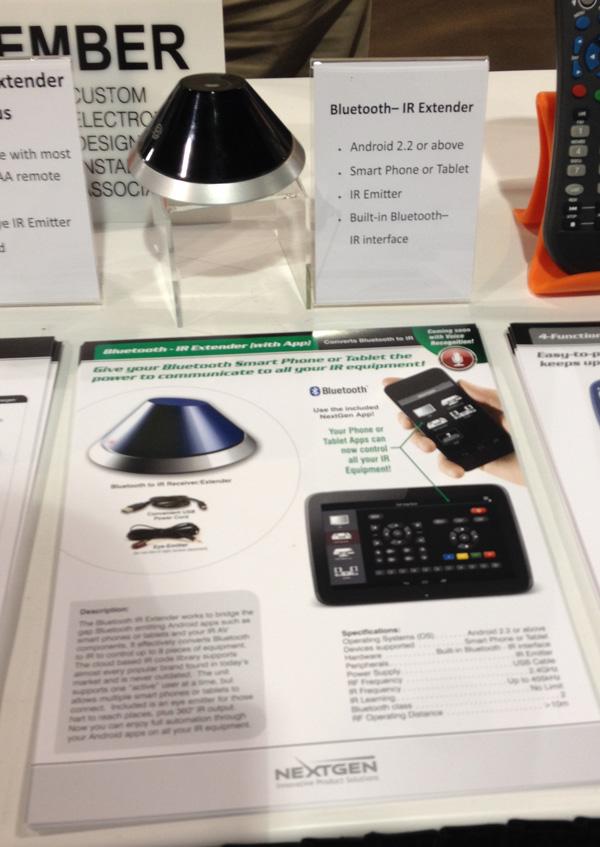 NextGen's Bluetooth-IR Extender was already a pretty cool device. It's a small cone-like device that translates AV system commands from Android-based smartphones and tablets into IR using Bluetooth communication between the Extender and the Android device. After the IR Extender receives a command, it translates it into IR before blasting it out to your components from the base unit or via IR flashers. Neat idea, right?
At CEDIA, NextGen announced that the company is adding voice recognition capabilities to the Bluetooth-IR Extender. According to NextGen President, Bob Dolatowski, the Extender will use web-based voice recognition. The product is expected to be available in November.
And the price for Bluetooth translation and voice recognition in one device? $59. Dolatowski promises he'll be sending one my way as soon as they are ready to go. Even without the voice recognition, under $60 for a Bluetooth-IR translator is a good deal. With voice recognition included, it could be a stunner of a product. I'm looking forward to having a long talk with the Extender.