The Next Smartest Thing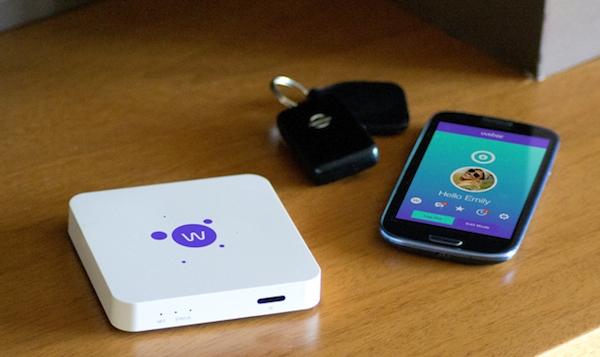 Even the best smart homes today aren't much more than a cool collection of dumb gadgets managed by a controller with a good memory. Few, if any, of them aren't intelligent enough yet to figure out when to do tasks on their own. Programming what actions should happen when and under what varying conditions or triggers is a large part of why home automation has been confined to the posh multi-thousand square foot homes of the rich and powerful or the often not-so-posh and much smaller homes of the electronic tinkerers and makers. (Of course, the cost of controllers, sensors, devices, and installation doesn't help put home automation in the "mass market" category yet, either.)
Despite its relatively high price ($250 - or $3.2 billion, if you're Google), the Nest thermostat is very popular (I saw one on the wall in a local Subway restaurant a couple of days ago) because—in addition to its Applish-elegance design—it "programs itself so you don't have to." Yes, ladies and gentlemen, it turns out that there are a lot of people out there who absolutely hate programming a thermostat; and hate it enough, apparently, that they're willing to spend four-to-five times more $ on a "learning thermostat" than they would on an average 5-2 day programmable thermostat. So any smart home automation company looking to break into the big time needs to take note of this fact. Does anyone really believe that these same folks want to spend the time and effort to program an entire home of automated gadgets? "It programs itself so you don't have to" needs to be the smart home mantra.
Recently a couple of smart home systems caught my attention because of their learning capabilities.
Webee bills itself as "the first REAL smart home learning system affordable for everyone." It's not available yet, but the Webee Indiegogo campaign blew past its $50,000 funding goal in the latter part of February this year. Evidently, as over 430 funders and almost $75,000 in raised funds would seem to prove, the idea of a smart home that thinks for itself is a pretty exciting idea. To me, it seems almost too good to be true—but I really want it to be. According to Webee, starting with the $99 Webee hub (called "Boss") plus the My Webee app (Android now, iOS soon), homeowners will be able to instantly turn their dumb TV into a smart TV using the Boss as an Android TV Box. If there are already smart devices in the home that utilize WiFi, Z-Wave, or Zigbee, Webee says the Boss will be able to control them (using optional dongles)—including the aforementioned Nest thermostat, Philips Hue lighting, Belkin's WeMo devices, and Schlage locks. If you need or want more smart devices, Webee will have a variety of "Bees": a smart plug, a smart lamp holder, open/closed sensors, presence tags, and a Smart Station (that measures luminosity, humidity, pressure, temperature, and detects presence while also measuring air quality, including CO levels).
The aspect of Webee that's most compelling is that:
Webee is the first plug and play smart home that learns from you and programs itself. Unlike traditional Smart Home Automation Systems, Webee allows you to control your home and also learns from your habits, lifestyle and schedule, to automatically suggest ways to save you money, make your life more efficient and more comfortable.
After the first week of having it in your home, Webee begins learning your activities and saving that information. After 30 days, Webee will begin offering suggestions and providing alerts "based on your daily life." Just what those suggestions and alerts can be will depend upon what devices are connected to the Boss. Some of the company's examples include text messages that let you know that you left the lights on after you've left the house or that it's going to rain today and it might be a good time to turn off the sprinklers in the front yard. The Webee folks claim that the money you'll save in reduced energy and water consumption will pay for the Boss in as little as three months—and all the conveniences of having a home automation system will be a nice bonus.
Another smart home automation subsystem I can't wait to see become a reality is from ecoVent Systems.This MIT-based startup wants to give the typical home's single-zone HVAC system a comfort, convenience, and cost-saving makeover that turns it into a multiple-zone heating and cooling wonderland. Instead of requiring an expensive remodel or retrofitting of existing HVAC ducts with internal dampers, the ecoVent system is something any DIYer can—according to ecoVent Systems—"install in minutes."
The ecoVent system utilizes wireless vents to control airflow in each room from individual vent locations along with cleverly designed temperature sensors that plug into your wall outlets while providing new outlets plus USB charging ports. The ecoVent's smart thermostat monitors the temperatures reported by the many sensors throughout the home and opens or closes vents in different rooms based on the current conditions of the room. ecoVent says the thermostat will be capable of learning from your activities and react accordingly on its own over time.
There's no word yet on final pricing or availability, but I hope it's sooner rather than later. (And cheaper rather than costlier.)