New Linksys Wireless Connector Improves HD Streaming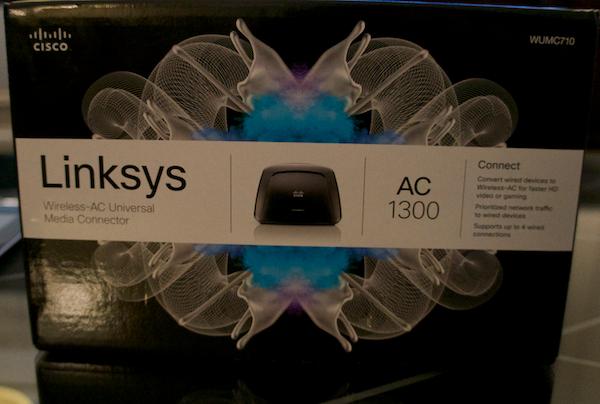 Linksys showed its ultra-fast AC1300 Wireless Universal Media Connector at CES. Although a number of routers were launched last year with the new 802.11ac capability, few devices are available to take advantage of the faster speeds. Smart TVs, Blu-ray players, AV receivers, and media streamers can be connected to the AC1300 via Ethernet cables. The device receives the wireless signal from the router using 802.11ac and transfers the stream to the devices for higher quality HD video without lagging, long buffer times or other interruptions.
The previous 802.11n standard can connect at speeds up to 300 Mbps (megabits per second) on a home network. The new standard is capable of gigabit speeds with single wireless connections at up to 500 Mbps. While a Vudu 3D HDX movie only requires a speed of 9 Mbps to a streaming player, wireless speeds decrease drastically over distance. It's important that a wireless router is sending the signal as fast as possible as it can dip below the speed needed over relatively short distances within a home.
The AC1300 can receive the fast stream from the router making sure that your device doesn't downgrade your Netflix 1080p stream to a standard definition movie. The 802.11ac connector is available now for $159.
LATEST VIDEO