New Gear: Yamaha Debuts Pro 500, Pro 400, and Pro 300 High Performance Headphones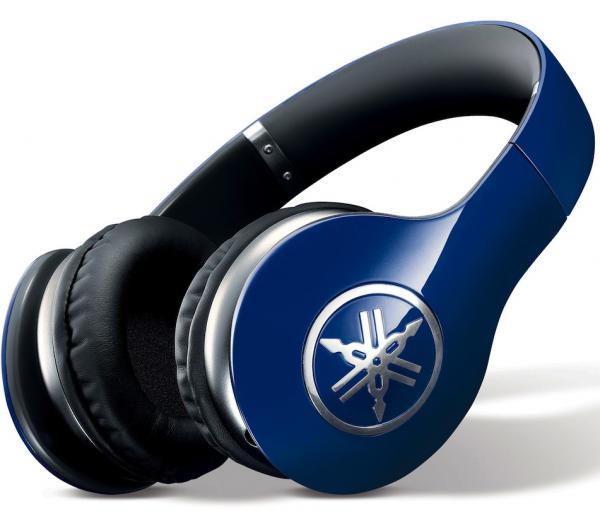 Yamaha's hi-fi headphones of years past have many devotees (my own first pair of good cans was the much-loved HP-1), and while the company's mainly been concentrating on lower-end models for some years now, they've gone upscale again with today's announcement of three new Pro models, the 300, 400, and 500, which hearken back to the HP series' marriage of high-end sonics and high fashion.
Styling on the three models is very contemporary; Yamaha calls the styling "racing inspired," though the smooth lines will have headphone devotees thinking of various models in the Beats, PSB, and new Denon lineups. That aside, the company is quick to point out that these 'phones are voiced with a hi-fi experience in mind, and do not have exaggerated bass response - the idea is to combine consumer-friendly styling with a natural frequency response curve.
The Pro 300 ($199.95) is an on-ear, available in black, blue, and white; the Pro 400 ($299.95, available in black or white) and 500 ($399.95, in blue or black) are over-ear designs; the 500 adds "ultra-premium drivers" and aluminium alloy earcups. The 300 has a permanently attached mic/remote cable; the 400 and 500 come with a pair of detachable cables, a 10-footer for home use and a 4-foot mic/remote unit for on-the-go listening (all three models fold compactly for travel). All mic cables are flat for tangle and noise resistance, and the mic/control units are Apple approved).
You can check out more info on all of the new Yamaha Headphones right now; they should hit stores in late September. And we're as curious as you are to check them out.