New Gear: Klipsch X7i In-Ear Monitor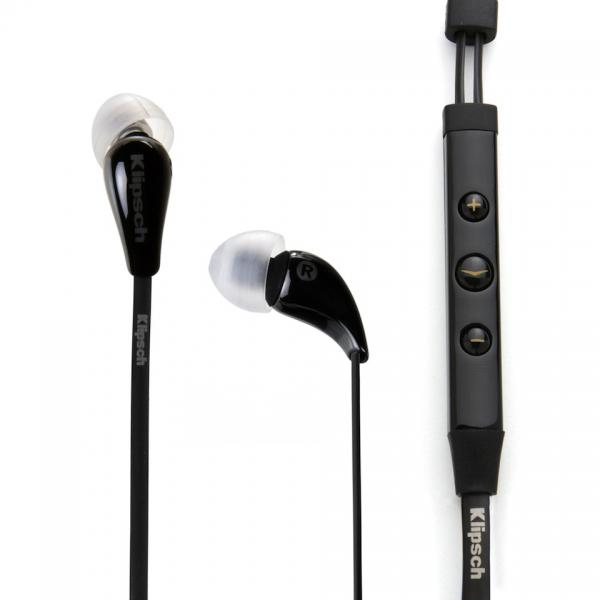 Last week we told you about the refreshed Klipsch Image S4 in-ear-monitor lineup; this week the firm adds a new mid-priced model to the Image roster, the all-new Klipsch Image X7i ($199.99).
While the S4 series (with a full-range dynamic driver) has its roots in Klipsch's legacy as a speaker manufacturer, the X7i is a bit of a departure, built instead around a single balanced-armature driver.
There's another interesting innovation on tap here, however. Rather than fabricating the X7i's housings from the usual lightweight plastics or fashionable wood, Klipsch has employed ceramics, making for a lightweight and reportedly extremely durable and stiff construction. We got an opportunity to examine the headphones during Klipsch's recent launch event, and can attest to the fact that the lightweight earpieces look great in person, and feel very solidly built.
Form factor is reminiscent of the S4 (and that's a good thing), with small, angled housings that should nestle nicely in most ear shapes. For those with smaller ear canals, the X7i launch brings with it a new extra-small eartip, which should make for an even wider range of fit (and if you've been reading my headphone reviews, you'll know I'm pretty happy about this).
The Image X7i is available this month, and comes in your choice of gloss white or black finishes, with laser-etched logos all around. This is meant as a daily driver, so the tangle-resistant flat cable sports a mic and an iOS three-button remote. (For now, there's no "A" incarnation so us Android fans will have to hold out hope.)
We're hoping to have an ears-on report soon, so stay tuned.
LATEST VIDEO