New Gear: Klipsch Gives the Image One Headphone a Makeover and a Wireless Sibling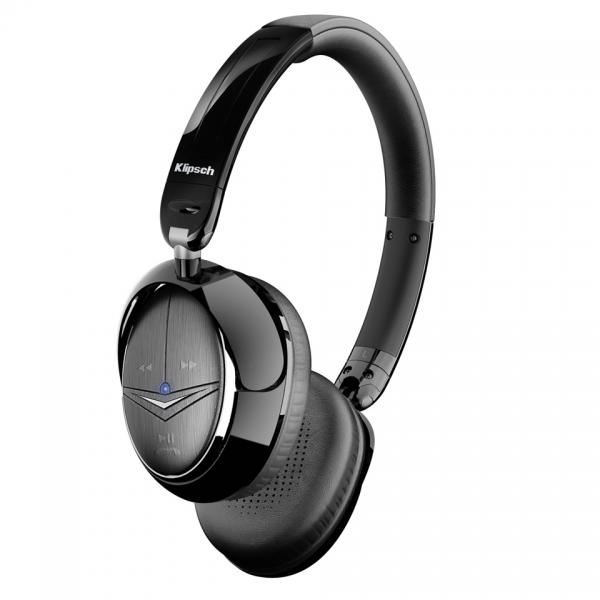 We took a long listen to Klipsch's Image One on-ear headphone when it launched last year, and found them to be a highly competitive portable phone, especially when judged against the mic/remote-sporting on-ear competition of the time - most of which (like the Bowers &Wilkins P5) cost a lot more or (like the Beats Solo) simply didn't sound as good.
But a year on, things have changed a lot, with dozens of high-quality portable on-ear models (including B&W's less-pricey P3) flooding the market. Klipsch hasn't sat idly by, of course, and today they announced a completely revamped Image One II ($149.99), along with an even more intriguing wireless sibling, the Image One Bluetooth ($249.99). Both models will be available in September.
While the overall look is pretty similar (the original Image One's classy looks were nice to begin with, and the new model's more minimal treatment follows in its tradition), a lot has changed underneath. Gone are the traditional donut-shaped earcups, replaced by a flat memory foam pad reminiscent of B&W's designs, and gaining popularity in some recent offerings by Pioneer. While the original used a y-shaped cable yoke, the Image One II's cable now attaches at the left earcup only (and in line with the rest of Klipsch's new models, it's a flat model for tangle resistance).
Most appealing is the new fold. While the Image One was a compact enough headphone, its travel case was a bit bulky. The Image One II's earcups fold back under its headband, allowing the folded headphone to fit into a travel case half the size of the original. Big improvement for the biz-travel crowd this is likely to appeal to, and for anybody else who likes to tote around a pair of 'phones securely tucked away in an already-overstuffed briefcase or bag.
The Image One Bluetooth keeps the style and convenience updates and adds, of course, wireless connectivity, via CSR's aptX high-quality Bluetooth codec. Control buttons are located on the right earcup and feel intelligently placed (Klipsch told us the placement was the result of lengthy research) for easy control of music playback and phone functions. The headphones run off of a rechargeable battery, and should the power fail, a cable is included for passive use. It's a well-thought out product all around.
We got a chance to visit with both models at Klipsch's recent NYC launch event, and while we can't comment on sonics given our short experience and the conditions of a press event, we can tell you that the new earpads are quite comfortable, and despite their looks, actually do provide very good isolation for an on-ear model (at least to our ears). We'd love to spend more time with these soon, and we'll tell you all about it as soon as we do.