The New Corvette Looks Good. But Will it Sound Good?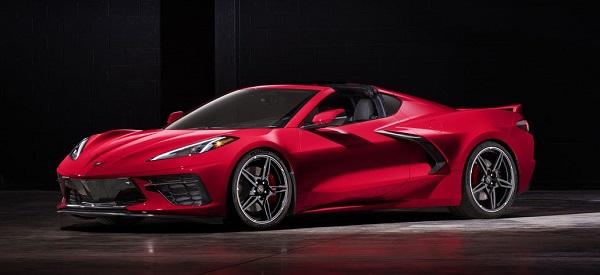 For the first time, the engine is mounted amidships: 6.2-liter naturally aspirated V8, 495 horsepower, 470 lb-ft of torque, 0 to 60 mph in under 3 seconds, top speed of 194 mph with optional performance packages. It is the most powerful and quickest base-model Corvette ever. And it has the most powerful Bose sound system ever in a sports car.
Stretching over 67 years, there have been seven generations of Corvettes. The newest generation, the 8th generation, dubbed the C8, is coming in 2020. Its base price, when compared to the mid-engine Porsche Boxster/Cayman is a very reasonable $60,000. And when compared to a mid-engine Ferrari, it is a steal.
Bose has collaborated with Chevrolet since 1984, with the C4 Corvette. Frankly, the intervening systems were nothing to write home about. But, I can give them a pass because sound systems in sports car were rarely that good anyway. But starting with the C7, Chevy really upped its game with the Corvette, both in terms of outright performance, as well as interior features and fit and finish of the interior. This new C8, with its radical departure from all previous Corvette architectures, might have a radically better sound system as well. If the sound system is anywhere near as good as the car's other specs, it will be good indeed.
The $60,000 buys you a 10-speaker Bose sound system in the base 1LT trim level. The 2LT and 3LT trims get you the 14-speaker Bose Performance system, 14 being the most speakers Bose has ever put in a two-seater. Bose is calling this its "most powerful and highest performing sound system ever for a sports car."
The instrument panel holds 2.5-inch and 3.25-inch speakers, the doors have 1-inch and 4-inch speakers as well as a 10-inch woofer, and rear of the cabin has three 3.25-inch and a pair of 5.25-inch speakers. As with some other vehicles, the door enclosures are used as bass enclosures. Interestingly, because their speaker grilles might rub against the occupants' legs (during hard cornering, you know), the woofers are faced with a smooth, padded surface. The speakers are powered by a 16-channel digital amplifier. Noise-compensation technology uses microphones in the cabin to reduce noise levels and adjust the music signal. Other algorithms help dial in the soundstage, and dial up surround sound.
Some performance-oriented Vette owners will nix the upgraded Bose system because as with any extra equipment, it would add weight to their ride. Also, some owners might skip the upgrade because they'll want to focus on the sound of that V8 rumbling behind their seat. I guess some others will suspect that an upgraded sound system isn't worth the trouble in any sports car, which would be inherently more noisy that other vehicles. I understand all that, but I argue that there's nothing finer than nestling down into a low driving position, heading down the long, lonesome highway, and blasting your favorite tunes.
I've owned numerous sports cars, and although I've come close, I've never owned a Corvette. Would I consider a C8? I sure would. For the first time in 67 years, sadly, you can't get a manual transmission. But the mid-engine layout and performance numbers sure are tempting. And the Bose sound system could be the icing on the cake.
In an era of small-displacement, muted turbos (not to mention electric cars) the Vette's naturally-aspirated V8 will sound incredible - no doubt about that. Has Bose stepped up to the plate and delivered a sound system to match? I can hardly wait to find out.