Nakymatone Easily Turns Walls into Sound Walls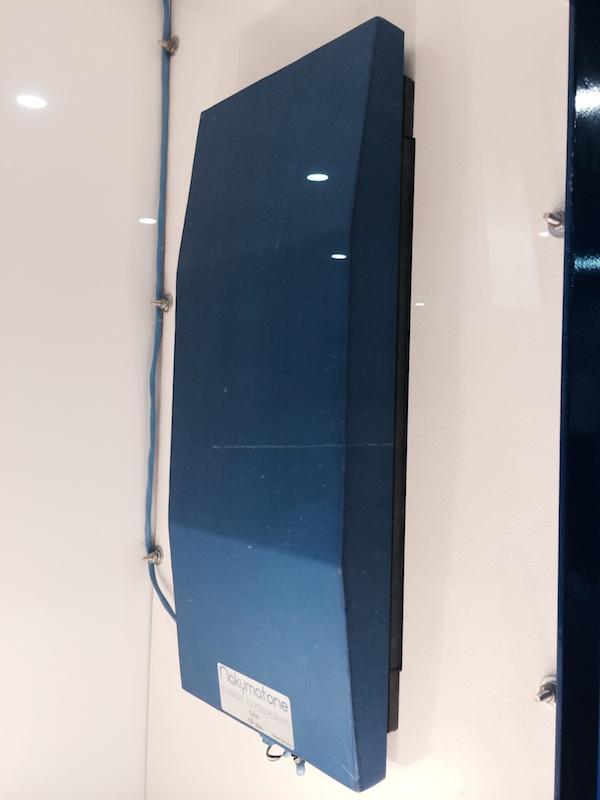 Nakymatone
has a unique approach to invisible in-wall sound with two stealthy speakers called the Echt and the Mooi. Both speakers measure 23" x 9.75" x 3.5" (H x W x D) but are designed to be fit behind drywall using a 16 5/8" x 9.75" (H x W) hole. The speakers utilize a special removable handle that allows installers to slide the speaker into the hole and then pull it flush up against the drywall before fastening it in place an applying a 1/16" plaster skim to blend it in with the surface of the wall. The acoustic panel consists of an aluminum honeycomb core with doped paper skin. Both models have a sealed, acoustically tuned aluminum enclosure; while the higher-end Echt's enclosure is also anodized for higher performance sound quality.
According to Nakymatone, the frequency response of the Mooi is 75 Hz - 20 kHz. The response of the Echt is 60 Hz - 20 kHz. Both feature a 180-degree dispersion pattern with within 2 dB across the rated frequency range.
Nakymatone claims their speakers are the only "invisible" speakers with an acoustically tune, closed cabinet - a design that eliminate "sound bleeding" into adjacent rooms. Another benefit of the closed-back design is that the acoustical properties of the speaker can be specifically tailored to take advantage of the enclosure's size.
Because it's difficult to explain how unusual the new Nakymatone speakers are when it comes to installation, the video (from Nakymatone) embedded below may help clarify exactly how quick and easy the process is.
The pricing of the Echt and Mooi speakers are $3,000/pair and $2,000/pair, respectively. Both models are available now.