Monster Does Speakers and Cloud Power Control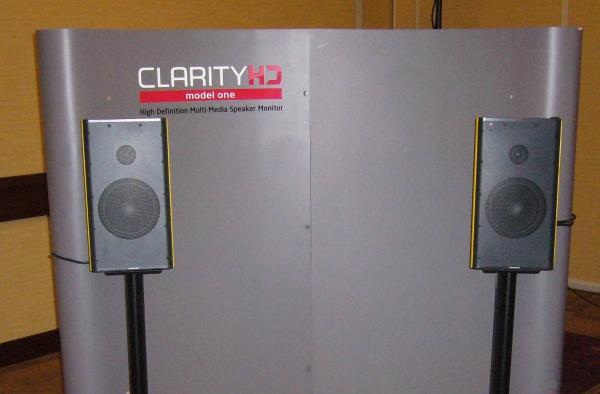 The two big stories at the MonsterCable press conference were the introduction of a glossy powered speaker and a cloud-based initiative that makes powerline conditioners more versatile in operation.
The Clarity HD speakers ($750/pair, pictured) come in bright yellow or deep red bronze. They looked really good. These powered speakers have an iPod dock. A Monster StreamCast module that plugs into the back can capture AAC or lossless apt-X audio streams from any iThing or Bluetooth device at what Monster says is the highest possible quality, range 30 feet.
Monster Power Central Control is cloud-based software that enables the company's powerline conditioners to be managed remotely over the internet. It can reboot a whole system or just one outlet at a time. It also accesses information from the smart meter that your local power utility may be about to install.
In other Monster News: Over the summer Monster toured with the Power of Four, getting its message across along with the folks from Lutron, SpeakerCraft, and D-Tools... Monster continues its relationship with Crestron, in which the latter specifies the former's HDMI cables for use with the 32x32 Matrix Switcher... Monster continues to offer HDMI at four speeds. At Berlin's IFA, Noel Lee was intrigued by talk of 8K x 4K ultra-high-def capable HDMI cable...
LATEST VIDEO
WHERE TECHNOLOGY BECOMES ENTERTAINMENT