Monolith Woofs and THX Approves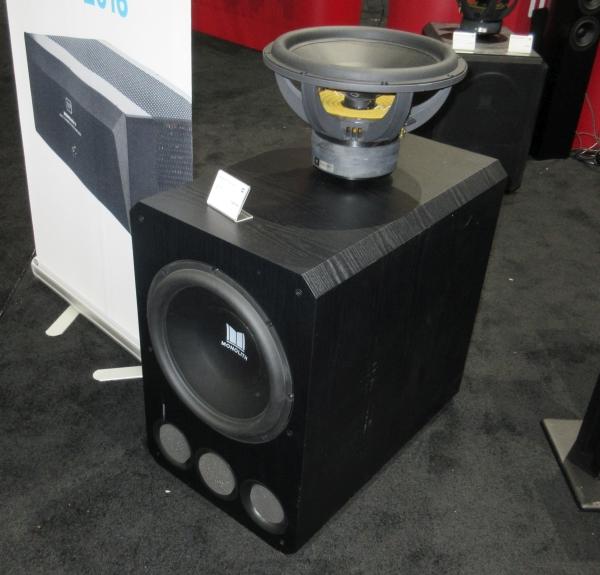 Monoprice, which started with cables and went on to offer tons more things at affordable prices, bowed three new subwoofers under its Monolith brand, maker of respected multichannel muscle amps.
The new subs have 15-, 12-, and 10-inch drivers for $1299, $799, and $499. What makes them special? THX certification. The top model will be THX Ultra, the bottom model THX Select, and the middle model could go either way, we were told. The difference is that Ultra is certified for rooms of 3000 cubic feet, while Select is for rooms of 2000 cubic feet. Inputs include both XLR and RCA.
Monoprice also showed a couple of wood-cupped planar headphones with 106mm and 66mm drivers selling for $299 and $199. They're voiced warm and friendly while retaining the imaging prowess of planar drivers. A headphone amp is in the offing.
WHERE TECHNOLOGY BECOMES ENTERTAINMENT