Monitor Audio's New Hyphn Speaker Provides a Rarefied Taste of High End Munich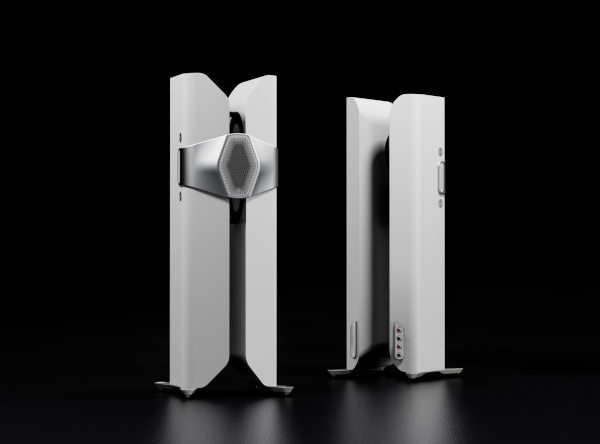 Lavish hi-fi excess was on bold display at the 2023 edition of High End Munich, the international show where it's usually easy to find speakers that cost upwards of (or well over) six figures.
We didn't attend the exhibition that ended yesterday — we left that up to our sister magazine Stereophile — but we did monitor press announcements leading up to the show and were struck by the looks (and stratospheric price) of Monitor Audio's $90,000/pair Hyphn, a speaker born out of a simple question:
"What would be possible if we took everything we've learned over 50 years of designing, engineering, and building loudspeakers and brought it all together?"
The answer is a majestic creation CEO Rob Barford says is "unlike anything we, or anyone else, has ever created: the most creatively ambitious, technically advanced, and powerful loudspeaker in the history of Monitor Audio Group."
Three years in the making, Hyphn — which draws its name from the architectural term 'hyphen' for a link connecting two separate structures — is the production version of the Concept 50 prototype Monitor Audio unveiled last fall. The heart of the speaker, which is just over 54 inches tall, is a unique seven-driver configuration Monitor calls the "M-Array: a single tweeter encircled by six 2-inch midrange drivers designed to produce pinpoint imaging and "exceptional soundstage clarity."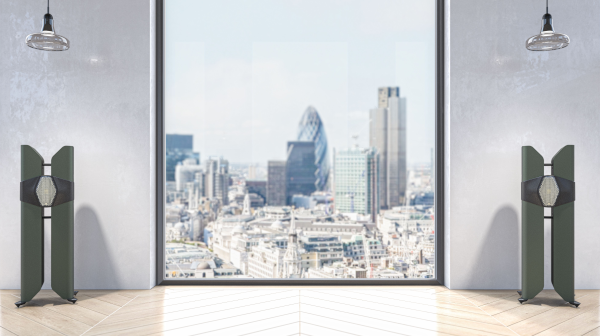 The tweeter is the third generation of Monitor's Micro Pleated Diaphragm III (MPD III) transducer, said to deliver consistently large and clear sound. Developed for the Concept 50 prototype, the same technology is also used in Monitor's top-line Platinum Series 3G tower speaker. The midrange cone drivers feature Rigid Diaphragm Technology III (RDT) the brand introduced in 2022 to enhance clarity.
The M-Array is situated between two pillars, each of which houses a pair of 8-inch woofers featuring large underhung voice coils; the drivers face inwards in a force-cancelling configuration designed to keep vibration to a minimum.
The cabinet is made of a thermoformed and precision-milled mineral Monitor calls acrylic stone, ranging from a half-inch to 1-inch in thickness. The super rigid structure features built-in "formed" port tubes and is reinforced with internal ribbing and bracing as well as internal and external walls — steps taken to minimize physical distortion and resonance.
Monitor recommends driving the Hyphn with between 200 and 1,600 watts of power (into 4 ohms) and rates its continuous power handling at 800 watts RMS and low-frequency limit as 18 Hz (–6 dB).
The speaker is offered in a satin white, matte black, or a "heritage green" matte finish (shown). Manufacturing lead time for the speaker, which is designed, engineered, and constructed at Monitor's facility in Essex, England, is estimated at three months from the time of order. For more information, visit monitoraudio.com