Mass Fidelity Set to Ship Core Holographic Speaker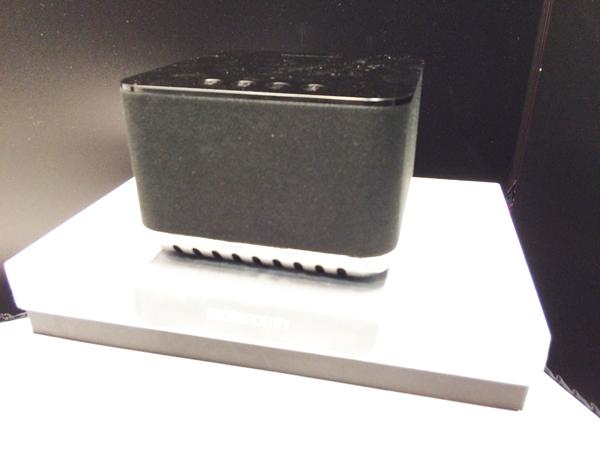 Canadian audio manufacturer Mass Fidelity is at CEDIA showing off its unique Core wireless speaker in anticipation of its imminent shipping to consumers this holiday season.
The Core is a compact 6 x 6 x 4-inch (WHD) powered tabletop speaker boasting an unusual technology called wave field synthesis that delivers an uncannily convincing stereo image from a single point source. Using just four forward firing mini drivers (mated with a compact downfiring woofer for low-frequency reinforcement), the Core allows listeners to enjoy exceptionally wide and distinct separation of the signal's native two-channel signal.
What's more, waveform synthesis maintains that separation when heard from anywhere in the room, essentially eliminating the traditional sweet spot.
Along with its aptX Bluetooth wireless input, the speaker has both optical digital and analog inputs, as well as a control input for home automation systems. A USB output allows charging of a portable device. A subwoofer output (wired or wireless) will feed an add-on companion sub expected sometime next year.
Other features include NFC touch-pairing, an integrated speakerphone, and multiroom capabilities that allow up to nine Cores to be linked throughout a home to play in unison from a central source. Build quality is solid and features an acrylic glass top and chrome base. It'll be available through Amazon and other distribution before end of the year for $599.