LG Does Widescreen Gaming Too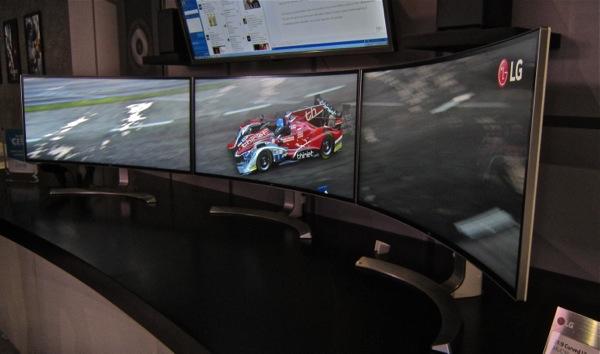 LG's version of widescreen gaming placed three of its 34-inch diagonal, 21:9 curved monitors side by side.
While a curved monitor might seem odd, when you think about it may be the best use for a curved display. And with the popularity of desktop systems these days, just one of these monitors from either company just might make a greg complement for desktop audio. But for the latter application (if price isn't an object), LG just might want to consider a curved OLED monitor!
WHERE TECHNOLOGY BECOMES ENTERTAINMENT