LG Throws an OLED Curveball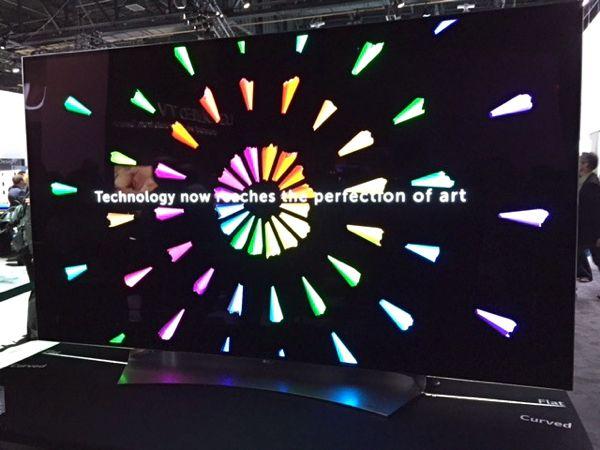 Curved screen or flat? That's a choice buyers of new high-end TVs need to make these days.There are compelling arguments to be made for either option, especially when you ramp up to larger screen sizes. What if you could have it both ways?
LG's 77-inch EG9900 Flexible OLED can transform from flat to curved at the press of a remote control button. A motorized bezel bends the display forward, and then can ease it back into 2 dimensions at your command. The set's sub-panel is the same one found in the 6 other new OLEDs forthcoming from LG this year, which means it will be 4K resolution and feature Web OS 2.0.
In this case, curved doesn't mean it has to sit on a stand — LG will offer an wall mount option for the EG9900. Look for it to arrive in Q2 2015 at a price TBD.
WHERE TECHNOLOGY BECOMES ENTERTAINMENT